The moonstone crystal is linked with our ancient attraction with the moon— the glowing Mandala of the sky. With it, you can unlock the inner goddess which exists deep within your spirit. And helps in channeling a brilliant while illumination of moonbeams on your pathway to harmony and balance. Read further to have a better understanding of this mystic stone on its facts about moonstone crystals. 
Facts About Moonstone Crystals Meanings and Properties
Moonstone crystals are sodium calcium aluminum silicate which is a part of the feldspar mineral family. It is an opalescent stone the features colorless form to pink, peach, yellow, gray, brown, green and blue. And the clarity can go from translucent to transparent. The play of light that is seen on moonstone crystals is called adularescence. 
The most prized moonstone crystals are those from India and Sri Lanka with blue moonstone. The highest valued variety due to their rarity and can only be found in Sri Lanka. Meanwhile, India is famed for its rainbow moonstones. 
Reasons Why You Should Use Moonstone Crystals
Legendary known as the Traveler's Stone, the moonstone crystal is particularly protective of those who travel by night or upon waters when the moon is shining. Frequent travelers can keep this stone for safe night driving as well as protection against accidents. 
As a professional supporting stone, moonstone crystals can help artists and dancers in their self-expression, inspiring executives and helping educators in sharing activities. IT also helps enhance the self-expression of waitresses and waiters as well as promoting sensitivity in secretaries and psychologists. 
Moonstone Crystals Benefits That You Need to Know
Here are some of the benefits of the moonstone crystals for health and healing, for wealth and for love and relationship. 
For Health and Healing
Moonstone crystals can help in attuning to the normal rhythm of your biological needs and utilizing the natural cycle of energies. It affects the female reproductive system powerfully, enhancing fertility as well as promoting ease during pregnancy and after childbirth, In addition, the stone also helps relieve menstrual pains and balances the hormonal system while eliminating fluid retention. 
The crystal can also relieve degenerative conditions of the hair, skin, eyes as well as the fleshy organs of the body. Its warmth glow is also useful for treating insomnia and creating good dreams. 
Not only that, but moonstone also enhances the assimilation of nutrients in the body, treating disorders in the elimination system and digestive system and helps remove toxins out of the body.
Facts About Moonstone Crystals For Wealth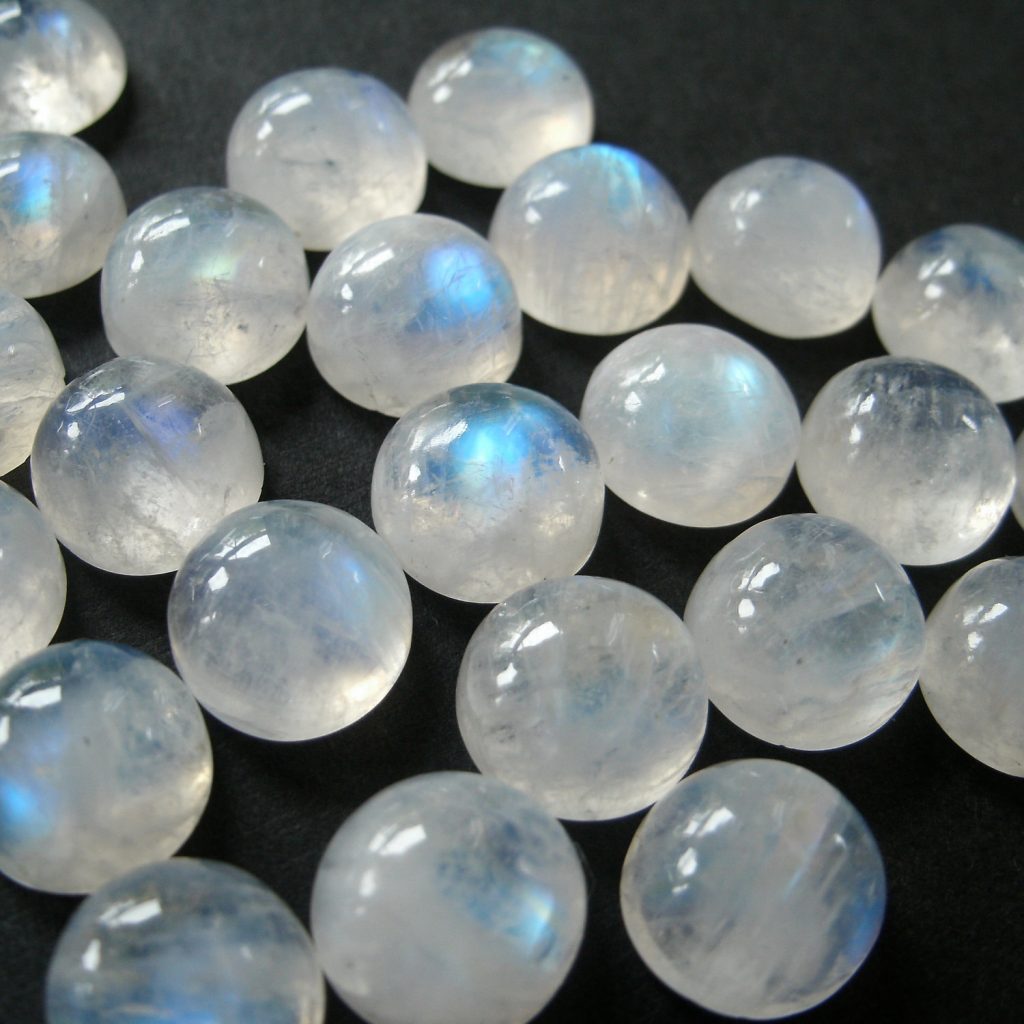 When used as a support stone, the moonstone crystal can help you excel in your chosen field by adding more enthusiasm to what you are doing. 
It should help you in expressing yourself better while keeping you confident in the form o many people. It also helps you communicate efficiently, so you can create more impact. 
The stone also attracts good vibrations that should increase your level of prosperity and abundance. It can be used to find strategies for making money and success. 
Facts About Moonstone Crystals For Relationship and Love
Moonstone helps open your heart as well as accepting love, making it an excellent crystal for new or first love. IT is also the stone of eroticism and love, stimulating the kundalini energy as well as your carnal desires. It is the ultimate fertility stone and should be worn during lovemaking at full moon. 
In addition, the energy of love inside the moonstone crystal is suitable to use for closing the gap between you and your partner, mending your relationship. 
Final Thoughts
As ancient as the moon itself, the moonstone crystal has indeed mystifying powers. Its secrets are locked within its pearly veil and within it, our own hidden truth. It is a talisman for the inward journey, taking you deep into yourself in order to retrieve what is missing in your soul and spirit and bringing it to light. 

Felicia Eisnnicher
I am the Lead Author and Editor at Gemstagram. I am responsible for creating and editing content about the power of gems and crystals. I also teach about Self-knowing, self-understanding and personal empowerment through numerology. My mission is to help people understand the power of gems and crystals, and how they can use that power to improve their lives. I believe that by understanding ourselves better, we can become more empowered individuals who are able to create our own destiny.
Visit my profile page for more information about me: Felicia Eisnnicher Author Profile
The 3 Best Crystals For Healing Each Of Your Chakras
Get A Free Downloadable Checklist of The 3 Best Crystals For Healing Each Of Your Chakras.
Give Me My Free List