My Story
Hello, My name is Felicia Eisnnicher and I am a Certified Healing Crystal Professional, the Lead Author, and Editor at Gemstagram. I am responsible for creating and editing content about the power of gems and crystals. I also teach about Self-knowing, self-understanding and personal empowerment through numerology.
My mission is to help people understand the power of gems and crystals, and how they can use that power to improve their lives. I believe that by understanding ourselves better, we can become more empowered individuals who are able to create our own destiny.
Certified Healing Crystal Professional
As a Certified Healing Crystal Professional (CHCP), I am a professional who is certified in the practice of using crystals for healing. I have studied the power and properties of healing crystals, and I am knowledgeable in their energy. With my experience, I can help you to utilize the healing energy of crystals to promote wellbeing, balance, and healing in your life.
I specialize in using various techniques such as crystal grids, crystal meditation, and crystal cleansing to create a peaceful, harmonizing energy in your life. I can also create custom healing crystal sets that are specifically tailored to your individual needs and goals. My expertise will help you to understand the power of healing crystals, so that you can use them to create positive changes in your life.
My services include one-on-one consultations, group workshops, and personalized crystal sets. I strive to create a safe and comfortable environment as we work together to unlock the healing potential of crystals. I'm confident that with my knowledge, guidance, and support, you will be able to manifest the positive changes you desire.
If you're looking for a Certified Healing Crystal Professional, I'd be happy to help. Please contact me today to learn more about my healing crystal services and get started on the path to a healthier, more balanced life.
Author and Editor at Gemstagram
In addition to being a Certified Healing Crystal Professional, I am also an Author and Editor at Gemstagram. Gemstagram is an online platform dedicated to providing crystal healing educational material, articles, and selling healing crystals and jewelry.
As an author, I write comprehensive, easy-to-understand content on a variety of crystal healing topics. My articles cover everything from understanding the properties and benefits of each crystal to how to create crystal grids, clear blocks with crystals, and much more. My goal is to provide readers with the knowledge, tools, and resources needed to get the most out of crystal healing.
As an editor, I review and edit all the content published on Gemstagram. My goal is to make sure that it meets our high standards of accuracy and quality. I work closely with the writers to make sure that our readers have access to informative, helpful content that is easy to understand and enjoyable to read.
If you're looking for crystal healing resources, be sure to check out Gemstagram! We have a variety of content on topics such as crystal identification and selection, healing with crystals, and more. You can also shop our online store for genuine, high-quality healing crystals and jewelry.
Thank you for taking the time to learn more about me and my work. Please feel free to contact me if you need any help or have any questions. I'm here to assist in any way that I can!
Contact Information
You can send me an email at anytime at the email address below or by clicking the button below. [email protected]
Connect With Me On Social
Books I Have Published
You can find the books that I have published on my Amazon Author Profile or below.
Chakra Healing Crystals: The Best Healing Crystals For Healing Each Of Your Seven Chakras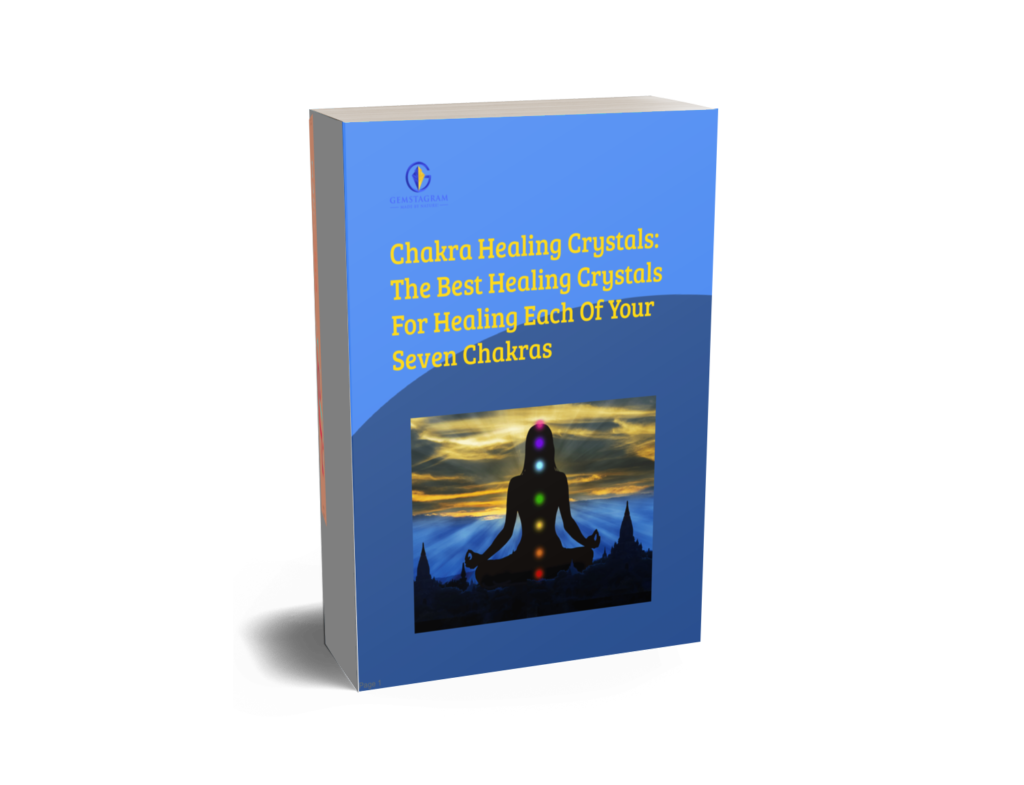 The seven Chakras are energy centers located in the body that can become blocked due to stress, illness, or trauma. By utilizing healing crystals, you can help to unblock and restore balance to each of your seven Chakras. In this book I will provide a breif description of each chakra and list the 3 best crystals for healing each one.
Root Chakra: The Root or Base Chakra is located at the base of your spine and is associated with feelings of safety, security, and grounding.
Sacral Chakra: The Sacral Chakra is located just below your navel and governs creativity and emotion.
Solar Plexus Chakra: The Solar Plexus Chakra is located just above your navel and is associated with self-esteem, personal power, and decision-making.
Heart Chakra: The Heart Chakra is located at the center of your chest and governs love, compassion, and connection.
Throat Chakra: The Throat Chakra is located at the base of your throat and governs communication, self-expression, and truth.
Third Eye Chakra: The Third Eye Chakra is located in the center of your forehead and governs intuition, insight, and imagination.
Crown Chakra: The Crown Chakra is located at the top of your head and governs understanding, wisdom, and spiritual connection.
For each of these Chakras, there are several crystals that can be used to help unblock and balance them. Keep reading to learn the best crystals for each of your seven Chakras.
More About Gemstagram
If you would like to learn more about Gemstagram, check out our About Us page. You can also check out our YouTube Channel.