Water opals are one of the most unique and beautiful stones that you can own. In fact, this stone can offer you a 6th sense and it has the capability to increase your power of thoughts. The water opal is also a very popular amulet for artists, philosophers, and healers. Read on and discover the other water opal benefits.
Water Opal: Meanings and Properties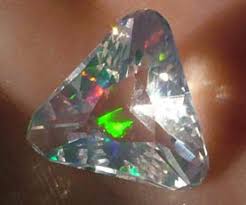 Water opals are sometimes known as Hyalite Opals. They are bluish grey opal which displays a bit play of color as well as a jellylike appearance.
This stone, on the other hand, often occurs either as a botryoidal or globular mass. And in fact, if it is underneath the UV light, a water opal appears colorless.
Nevertheless, the majority of these stones can be found in Mexico.
Water opals are very popular for its powerful spiritual and healing properties and energies. You can also make use of it if you are looking for daily creativity and motivation.
What's more, this stone will improve your memory while providing you a calm and quiet space. Nonetheless, this stone works well with other crystals and stones making.
Why You Should Use Water Opal?
In the actual fact, water opal is a great comforting stone. When you keep it close to you, wear it, or meditate with it, a water opal will enhance your skills when it comes to communication.
It will also bring whatever problems or challenges you are experiencing up to the surface. The truth will be gotten to light, most especially if the truth is very hard to talk about or deal with.
On the other hand, the energies of water opals will cheer you to discuss rather than fantasizing that they do not exist.
If your life has been held up by obstructions as well as challenges, this stone is extremely beneficial for you. 
The power of water opal will also improve the bond between your spirit, mind, and heart. And take note it'll reinstate your cellular memory as well. 
Water opals will encourage you to become kinder and thoughtful towards other people.
This will also aid you to become a goal-oriented and focused individual. Nonetheless, water Opals will instill you with determination as well as persistence.
The 3 Best Crystals For Healing Each Of Your Chakras
Get A Free Downloadable Checklist of The 3 Best Crystals For Healing Each Of Your Chakras.
Give Me My Free List
Water Opal Benefits: What You Need to Know?
Here are the amazing water opal benefits for health and healing, wealth, and relationship.
For Health and Healing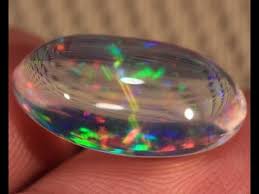 This stone has favorable healing effects on your nails, eyes, skin, as well as hair.
It also helps in preventing dehydration or water retention since it offers balance with regards to the water content of the body.
Water opals are also utilized to cleanse the kidneys and the blood, alleviate fever, and fight infections. This stone regulates the making of insulin. 
As we mentioned a while ago, water opals have been known to improve memory as stabilizes turmoil of your neurotransmitters.
Nonetheless, if you are pregnant, water opals can offer you the comfort that you need.
For Wealth
Water opals are also associated with wealth. In fact, this stone will improve your creativity, particularly in practical and business facets.
When combined with Magnetite, water opal will infuse you with discipline so that you will be able to achieve both your long-term and daily goals mostly with regards to your finances.
Apart from that, this amazing stone will also remove your self-limiting beliefs and thoughts which prevent you from overcoming your fears and trying new things.
Nevertheless, when you are working hard for your goals and dreams, this is the perfect stone to own.
For Relationship and Love
One of the best things about water opals is that they have gentle but powerful energies that will surely improve your feelings as well as motivate you to look yourself deeper.
Moreover, if you are having a difficult time determining what you really feel and the reasons why you feel that way, this stone can greatly help you. The stone will tell you how to figure out, accept, and process your feelings for you to identify the following step.
This stone will also fill you with self-confidence as well as courage to accept definite certainties regarding your relationship.
Water opals will make you understand that even if your relationship might have its issues and your significant other has their own weaknesses, it is also a huge source of motivation and happiness in your life.
Nevertheless, water opals will influence you positively to embrace great things about your partner and yourself which make your relationship wonderful and unique.
Final Thoughts
If you want to expose your aspirations, ambitions, as well as the inner certainties of your desires, water is opal is the best stone for you. Also, this stone has a loving and pure energy that will surely strengthen and clear your aura. Nevertheless, it is also a good companion for travelers.
Felicia Eisnnicher
I am the Lead Author and Editor at Gemstagram. I am responsible for creating and editing content about the power of gems and crystals. I also teach about Self-knowing, self-understanding and personal empowerment through numerology. My mission is to help people understand the power of gems and crystals, and how they can use that power to improve their lives. I believe that by understanding ourselves better, we can become more empowered individuals who are able to create our own destiny.
Visit my profile page for more information about me: Felicia Eisnnicher Author Profile
The 3 Best Crystals For Healing Each Of Your Chakras
Get A Free Downloadable Checklist of The 3 Best Crystals For Healing Each Of Your Chakras.
Give Me My Free List