This article talks about foot problems as well as the best crystals for healing foot problems.
Feet that have become tired as a result of standing for a long time, or injured/hurt in some other way, can be refreshed with the best crystals for healing foot problems as well as proven remedies such as cold rosemary foot baths.
Still, there's nothing better than a physical workout, which helps in re-establishing the overall harmony of the body. Consider taking a walk in a pair of comfortable shoes or, much better, without any footwear at all. There is little use in applying crystal therapy alone without doing physical activity at the same time.
Here are some of the best crystals for healing foot problems.
Crystals For Healing Foot Problems
Blue Chalcedony
Blue chalcedony with its subtle, serene, and ethereal form invokes the stillness and creates a calming sensation. With its mystic and soothing hues, the blue chalcedony offers a cooling effect while providing fast relief of pain and discomfort. Not only that, but this stone is also known to help drain retained fluid, encouraging the flow of fluids in the body and reduces edema.
Simply place a blue chalcedony crystal into a little water for at least a day. Then you can use that water for a foot bath and soothe your aching feet. Or you can put 30 drops of blue chalcedony essence in 5-liter water and use it as a foot bath.
Alternatively, you can also massage your feet with a blue chalcedony tumbled stone. Or use blue chalcedony gem essence for massaging your feet.
Magnesite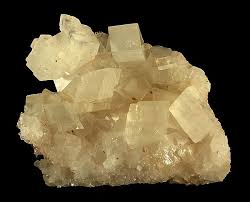 Magnesite is a powerful stone used mainly for meditation thanks to its calming and soothing properties. However, it is also known for its powerful physical healing attributes such as soothing foot problems.
This powerful crystal features a refreshing effect on your tired, sore feet as it helps in releasing tension and relieving pain and discomfort. You can use tumbled magnesite for massaging your feet or just take 5 – 7 drops of magnesite gem essence.
Alternatively, you can simply wear a magnesite anklet in order to benefit from its healing energies and prevent fatigue and sore feet. If you wish to test the effect of magnesite, you can also try wrapping the magnesite anklet. If you do this you will feel a distinct difference in your feet after 10 minutes. Also, you can just place it on your feet or near your body as you meditate to benefit from its powerful vibrational energies.
Ocean Jasper
Ocean jasper is a variant of chalcedony that features unique circular patterns like a ripple in the water. The fact that it is a chalcedony combined with its calming vibrational energies and soothing hues, you get a relieving and cooling effect which eliminates the accumulation of fluid in your feet.
Other than that, ocean jasper also has an activating and stimulating effect that helps in relieving pain and discomfort on your feet. Ocean jasper, like chalcedony, can be used to massage your feet and relieve soreness.
In addition, using ocean jasper water or essence, you can make a foot bath that can help relieve pain and discomfort while also detoxifying your feet. Alternatively, you can just wear ocean jasper as an anklet, so your feet won't tire easily.
Moss Agate
Another powerful variant of chalcedony, moss agate also has a pain-relieving and cooling effect on the feet. Also, it helps eliminate the accumulation of fluid, thus preventing sore feet. Additionally, it is refreshing and activating so it helps in long-term walking or standing.
Its powerful detoxifying energy can help cleanse the body, eliminating toxins while encouraging the proper circulation of blood. You can wear moss agate as an anklet or necklace wrapped around the ankle in order to benefit from its healing energies. What's more, you can use moss agate essence of water in making your foot bath.
Leave your feet in the mixture so they can absorb the healing properties of the crystal. Or you can simply massage your feet with tumbled moss agate crystal or essence.
Final Thoughts
Foot problems or chronic pain and discomfort when standing or walking for longer periods of time. Fortunately, you can solve it with the support of the best crystals for foot problems. However, take note that proper rest and regular massage as well as pampering with therapeutic foot baths can also go a long way in ensuring that your feet stay pain and discomfort free.
Felicia Eisnnicher
I am the Lead Author and Editor at Gemstagram. I am responsible for creating and editing content about the power of gems and crystals. I also teach about Self-knowing, self-understanding and personal empowerment through numerology. My mission is to help people understand the power of gems and crystals, and how they can use that power to improve their lives. I believe that by understanding ourselves better, we can become more empowered individuals who are able to create our own destiny.
Visit my profile page for more information about me: Felicia Eisnnicher Author Profile
The 3 Best Crystals For Healing Each Of Your Chakras
Get A Free Downloadable Checklist of The 3 Best Crystals For Healing Each Of Your Chakras.
Give Me My Free List