Blue jade is a stone of serenity and peace. It restores and calms, like a veil of the slow moving clouds that cover the moon. This talisman is spiritual –it may range in color from pale up to mid-blue, sometimes, the pale bluish-green, and is extensively used in tempering emotional disturbance, as well as restore equilibrium. In this article, we will be discussing more about the blue jade benefits and some other essential facts about it. If you want to know these and more, feel free to give this article a read.
Meanings and Properties of Blue Jade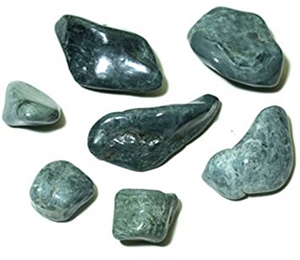 Blue jade is actually a variety of jadeite, one of the two uniquely different minerals, which share the name Jade.
Nephrite is a kind of calcium magnesium silicate that has a smooth surface polish and a waxy sheen, commonly in the shades of white, mid to deep olive green, black or brown.
On the other hand, jadeite is a kind of sodium aluminum silicate, lustrous and hard, much rarer than the nephrite –and commonly lavish.
It displays in various colors, including:
Black
Greenish black
Orange
Red
Pink
Lavender
Emerald green
Blue-green
Blue
Leafy green
Green
White-gray
Even though they have various densities, hardness, compositions, and structures, both of which are amazingly tough stones, the same in appearance, and equally valued in the metaphysical properties.
Reasons to Use Blue Jade
Blue jade is an astounding stone for people who want to become a medium.
It'll also help you in hearing the voice inside of you, as well as to consider what message are you going to hear.
Also, it'll help you in hearing the voice of your own spirit guides, as well as the voice that's in your heart.
It'll also stimulate your own psychic capabilities, as well as make you more aware of the spiritual things that's around you.
Moreover, blue jade may help in promoting visions and dreams, and it'll enhance your own meditative experience.
It'll help in coming to decisions, which may be based on your very own learning and spiritual knowledge.
The blue jade may inspire you to see the big picture, as well as not allow emotions and problems to cause any more stress.
Blue jade also help you in connecting to higher dimensions, in order to access your spiritual knowledge that may support you in making some enlightened choices.
The blue jade is a stone of serenity and peace –it'll restore and relax you and make your negative energies disappear.
It may also be essential in tempering your emotional confusion, as well as evoke the equilibrium in the body.
It'll also help teach you necessary lessons that life isn't fair all the time, and that while there is nothing wrong with idealism and innocence, it'll not hurt to be practical and realistic.
It'll keep you stable and grounded, for the negative energies, which are in our life will not cause any change on who you really are.
Additionally, it'll also increase your ability to possess a rational thought, as well as the capacity to distinguish the best road for you to take.
The 3 Best Crystals For Healing Each Of Your Chakras
Get A Free Downloadable Checklist of The 3 Best Crystals For Healing Each Of Your Chakras.
Give Me My Free List
Blue Jade Essential Benefits
Here are the blue jade benefits for health and healing, wealth, and in love and relationship.
Blue Jade Benefits for Health and Healing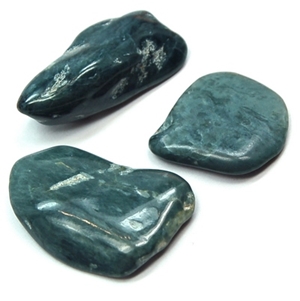 Blue jade might help in easing the pains linked with the joints inflammation and arthritis.
It may be beneficial if you are suffering from various bronchial conditions, including asthma.
Blue Jade may also help in promoting blood circulation.
The blue jade may help in relieving inflammatory issues.
The healing energies of this talisman may balance the nerves and soothe the cardiac rhythms.
Blue Jade Benefits for Wealth
Blue jade is a talisman of wisdom, which may help in achieving your breakthrough, as well as attain your goals.
It'll help you in making sense of the complicated situations and understand the concepts so you can get rid of different hindrances on your path.
Blue jade may also release all the negative thoughts in your head, as well as cultivate determination, drive, optimism, and patience.
It'll strengthen the desires in attaining goals and overcoming financial troubles.
Blue Jade Benefits for Love and Relationship
Blue jade is beneficial if you always feel rushed, anxious, overwhelmed, or stressed.
It is an uplifting stone, which may help you in staying calm and collected, even when you are surrounded by stressful or chaotic energies.
It'll be essential in relieving all your frustrations and anger, as well as transmute negative energies in the body.
Final Thoughts
By carrying the energies of harmony and peace in circumstances, the blue jade may help with the emotionally charged problems and issues. This is also a stone of wisdom, which may help you in approaching a situation from a different perspective. It'll still your mind and allow you in seeing solutions, which you may have not seen before.
Felicia Eisnnicher
I am the Lead Author and Editor at Gemstagram. I am responsible for creating and editing content about the power of gems and crystals. I also teach about Self-knowing, self-understanding and personal empowerment through numerology. My mission is to help people understand the power of gems and crystals, and how they can use that power to improve their lives. I believe that by understanding ourselves better, we can become more empowered individuals who are able to create our own destiny.
Visit my profile page for more information about me: Felicia Eisnnicher Author Profile
The 3 Best Crystals For Healing Each Of Your Chakras
Get A Free Downloadable Checklist of The 3 Best Crystals For Healing Each Of Your Chakras.
Give Me My Free List