Whether you're a casual gambler or a high roller, everyone can use a little extra luck when it comes to casino gaming. While there's no guarantee that crystals will help you win big, some people believe that certain crystals can give you a boost of good luck. If you're looking for a little extra luck the next time you hit the casino, this article will help you determine what crystals can be used to increase your chances of winning.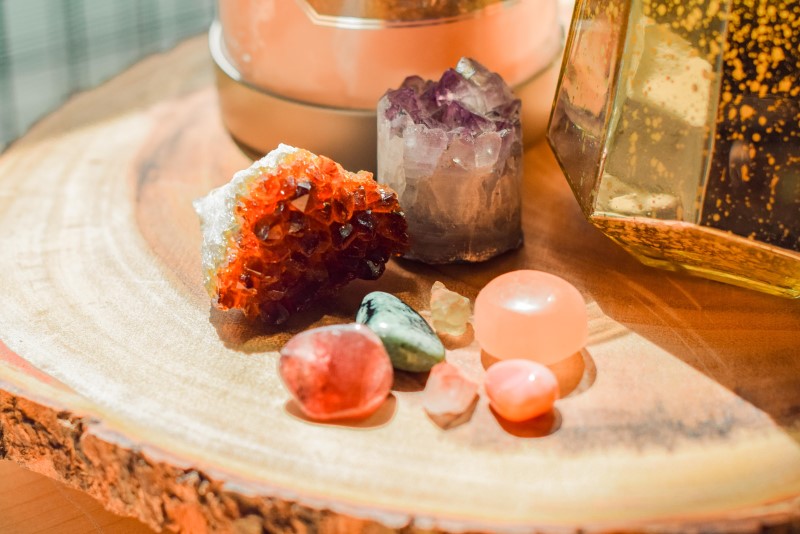 Is Gambling A Game Of Luck Or Skill?
This is the age-old question that has been asked for centuries, but it is more complex to answer than you might think. When most people think of playing games of skill, they tend to look for an online casino for poker games in which they can use their talents. This is because some games tend to lend themselves more to luck than skill and vice versa. For example, poker can be both skillful and luck-based, depending on how well you play. Conversely, games like slots will always be far more luck-based than depending on skill (sorry, slots fans). Nevertheless, even games requiring high skill levels require a certain level of luck to succeed. So what can you do to increase your odds of winning?
Enter Crystals!
Lucky crystals are stones that are believed to bring good fortune. Since ancient times, they have been used to bring people luck and protect them from harm. They were thought to provide protection against evil spirits, cure illnesses, and bring peace and harmony to the home or workplace. Nonetheless, as this post discusses good fortune, let's explore some of the stones that some believe bring players good luck.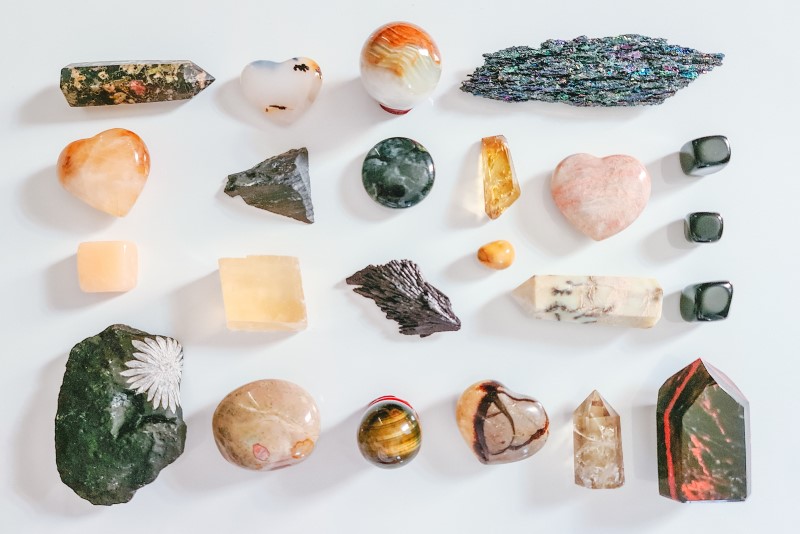 Green Aventurine
Green Aventurine is made from a ubiquitous mineral known as a quartz crystal. It is often called "the stone of opportunity" because it can help to manifest new opportunities and bring abundance into one's life. Green aventurine is also one of the most popular stones for its energizing, grounding, and protective properties. It is often used as a stone of prosperity because it can help attract money and bring about financial stability (perfect for limiting losses!).
Peridot
Peridot is a gemstone that represents growth, vitality, and renewal. The gemstone peridot has a green hue, often mistaken for blue. The association of Peridot with luck can be traced back to ancient times, when it was believed that the stone had powers to ward off evil spirits. In medieval times, Peridots were used as talismans for protection from storms at sea and were also given as gifts for good luck in marriage.
Amazonite
This crystal stone is considered to represent hope, and in most cases, hope is what is required when having flutter! Amazonite can be used wherever there is a risk-reward game. Nonetheless, combining this stone with others is recommended to increase the odds of success and limit the chances of failure.
Jadestone
Jade has been highly regarded in China for centuries, with its beauty and purity being revered. Jade was thought to be so pure that it could extinguish fires and was used as a talisman to ward off evil spirits. When it comes to gambling, it is generally regarded as bringing prosperity to all who possess this magnificent green stone.
Citrine
Citrine has been considered lucky since ancient times because its earthy colors were thought to symbolize hope and joy. It is also known as a stone of abundance and prosperity and is used as a talisman to remove poverty and attract abundance.
The 3 Best Crystals For Healing Each Of Your Chakras
Get A Free Downloadable Checklist of The 3 Best Crystals For Healing Each Of Your Chakras.
Give Me My Free List
Other Ways To Increase Your Odds
As previously mentioned, certain games offer different odds of winning based on both luck and skill. Even though the stones in this post may increase your luck, there are a few things you can do to improve your skill, including:
Practicing: Everyone knows that practice makes perfect, and ambling is no different in this regard. You can practice playing with fake money at many of the top casinos until you are confident enough to play with real money.
Learn from the pros: YouTube is a brilliant tool for watching how professional gamblers ply their trade. 
Choose games with the best odds: Some games have inherently better odds than others, with the most obvious example being the different variations of roulette.
Use your bonuses effectively: Bonuses won't help you win directly, but they can increase your bankroll, allowing you to play for longer, further improving your skills.
Choose a reputable casino: In order to win, you need to choose a casino that takes your business seriously. The best way to find reputable casinos is by reading online reviews and visiting gambling forums.
The market is filled with many types of crystals, each with its own set of specific uses. For gambling purposes, the most popular crystals are those which are based on bringing good fortune and limiting loss. However, each crystal has specific metaphysical properties, meaning that a combination is usually best.
Felicia Eisnnicher
I am the Lead Author and Editor at Gemstagram. I am responsible for creating and editing content about the power of gems and crystals. I also teach about Self-knowing, self-understanding and personal empowerment through numerology. My mission is to help people understand the power of gems and crystals, and how they can use that power to improve their lives. I believe that by understanding ourselves better, we can become more empowered individuals who are able to create our own destiny.
Visit my profile page for more information about me: Felicia Eisnnicher Author Profile
The 3 Best Crystals For Healing Each Of Your Chakras
Get A Free Downloadable Checklist of The 3 Best Crystals For Healing Each Of Your Chakras.
Give Me My Free List