Much like others, there are also many crystal combinations for green aventurine. Don't know much information about these crystal combinations? If yes, then read on.
Green aventurine is a crystal that is known to bring success, good luck, as well as a fortune both to your challenges and life. But the benefits of this crystal are not limited to these.
Green aventurine is extremely beneficial when it comes to harmonizing the surrounding around you. This crystal, on the other hand, will help in attracting serious relationships, passion, and love. What's more, it will guard your heart as well.
In case you didn't, green aventurine is considered one of the luckiest crystals in the world. Thus, if you want to guarantee success, make sure to use this crystal without any hesitation.
With regard to the physical aspect, the energies of green aventurine will keep your heart and liver in good condition. It also promotes healthy lungs.
Nevertheless, if you want to enhance the powers of green aventurine along with its benefits mentioned above, below are the best combinations for you to try. As a matter of fact, there is a wide range of combinations out there. Whether you want to improve its metaphysical and physical properties or simply want to improve the appearance we can assure that there is at least one combination that will suit your needs.
The 4 Best Crystal Combinations for Green Aventurine
Rose Quartz and Green Aventurine Combination Benefits
Green aventurine and rose quartz are some of the best healing crystals for your heart chakra. As a matter of fact, they are also great for emotional healing.
Admit it or not, you have been through a lot of things in the past, be it a friendship, family, or a romantic relationship. Sometimes, you choose to bury them so that you will be able to move on. If you don't release them, they will definitely affect you unknowingly and consciously.
When combined, rose quartz and aventurine will help in pulling out whatever memories you are trying to hide to the point you almost forgot to cleanse your heart. Take note, by cleansing the heart you will be able to make a new space that you can feel with new and beautiful memories.
We have also found out that when these two crystals are combined, the combination of energy will make very strong healing and emotional effects.
If you want to give this combination a try, get pieces of rose quartz and green aventurine, then combine together. After that, you can keep them on the desk or use it as a key ring.
Opal and Green Aventurine Combination Benefits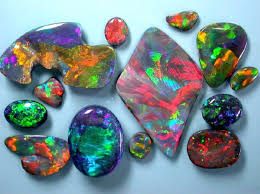 Green aventurine can be also combined with the opal's highly sensitive and at the same time intuitive powers. When combined, green aventurine and opal will make your emotions much clearer and stronger. As a matter of fact, if you use these two crystals individually, they may occasionally result in an emotional state that is too intense. Take note, this may result in hysteria and depression.
The calming powers of these crystals will aid you to experience heightened emotions without feeling too overwhelmed. Rather, this crystal combination will allow you to assess these emotions in clear-headed without becoming overly detached and clinical.
With opal and green aventurine, you will be able to see a great between spiritual existence and physical life.
Labradorite and Green Aventurine Combination Benefits
Labradorite is one of the best crystals that you can have as it is capable of bringing good fortune, serendipity, synchronicity, and luck because of its high vibrations. But, if you want to level up its powers, consider combining it with green aventurine.
This combination is extremely beneficial most especially if you are feeling stuck in your life. What's more, you can also rely on these two crystals if you wish to get things flowing again. That is because both labradorite and green aventurine will bring clarity to your decision while dispelling negative energies. They will also protect you from making a bad decision that may lead to losing a considerable amount of money.
If you want serendipity and wish to see more of it, both labradorite and green aventurine should be your constant companion.
Turquoise and Green Aventurine Combination Benefits
If you want to enhance your communication when it comes to emotional problems, turquoise, and green aventurine is the perfect combination for you.
Turquoise will assist you in communicating your feelings as well as needs with other parties that are involved. Green aventurine, on the other hand, will allow you to recognize your feelings calmly and empathize with other people.
Final Thoughts
When it comes to crystal combinations for green aventurine, there is no right and wrong answer. As a matter of fact, you can experiment freely if you want to. But if your main goal is to obtain only the best of the best, then we highly recommend that you start with the four combinations we mentioned above. As you can see, the combinations are really amazing.
Nevertheless, we hope that you have learned a lot from this article. Thank you for reading!
Felicia Eisnnicher
I am the Lead Author and Editor at Gemstagram. I am responsible for creating and editing content about the power of gems and crystals. I also teach about Self-knowing, self-understanding and personal empowerment through numerology. My mission is to help people understand the power of gems and crystals, and how they can use that power to improve their lives. I believe that by understanding ourselves better, we can become more empowered individuals who are able to create our own destiny.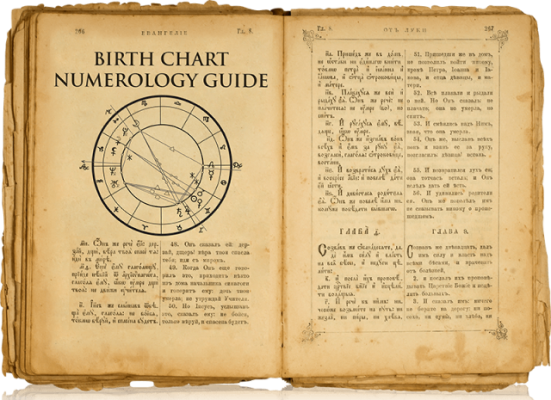 Free Birth Chart Numerology Reading
Discover your Pinnacle Self. Tap into the full potential of who you are and do great things! Are you living in alignment with what makes YOU unique?
Start Your Free Reading