Charoite is dubbed as the stone of soul. It can offer you strong emotional as well as physical healing energies. It is also a strong spiritual crystal that reminds you to live in the moment. Life without a doubt is extremely fleeting. And as a matter of fact, the energies of this crystal will remind you to make a lot of unforgettable moments. When you are old, you'll want to have many memories to reminisce, memories that will put a huge smile on your face. Much like other stones, there are also crystal combinations for Charoite. People are combining crystals to amplify their energies and powers. Are you wondering what are the best crystals that you can combine with Charoite? If yes, then keep on reading.
Table of Contents
The Best Crystal Combinations for Charoite and Their Benefits
Moldavite and Charoite Combination Benefits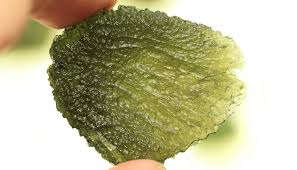 When combined, moldavite and Charoite will offer you the courage to start again after a professional or personal loss. They will offer you the emotional support so that you will be able to re-strategize, re-group, and re-think.
Whether you like it or not, problems will pop-up at any given time. The centering and grounding energies of moldavite and Charoite will aid you to stop on top of things.
What's more, they will awaken the analytical capabilities that can assist you in figuring out even the most difficult and complicated problems.
They will improve keen observation, magnify your intents to the universe, and bring clarity to situations.
With these crystals, you won't waste time waiting for the right answers to come to you because you will utilize everything at your disposal in order to come with the best decision possible. They will motivate you to take advantage of your personal power while following your intuition.
This one of the best crystal combinations for Charoite is a known amulet that can bring protection and good fortune to you.
Smoky Quartz and Charoite Combination Benefits
According to some people, smoky quartz isn't an extremely spiritually beneficial crystal, not until it is combined with Charoite.
This combination will allow you to see beyond what's often shrouded in life, it is because aside from the energies of Charoite the smoke within the smoky quart will absorb the fuzziness that impedes your understanding of psychic insight and intuition.
In a more practical way, this combination is extremely beneficial as well. You will find that smoky quartz and Charoite can offer your emotional intelligence, this will then help you not react on just the first flash of feeling that will come to you.
Another great thing about smoky quartz and Charoite is that they will teach you a lot of lessons about love and life, most importantly about your relationship and yourself both personal and professional.
Sugilite and Charoite Combination Benefits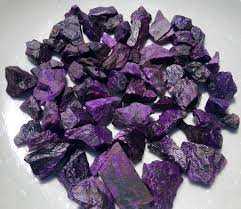 Sugilite is a stone of premier love and it is considered one of the most crucial love crystals in the world since its energies can benefit your love life. Charoite, on the other hand, is the stone of power.
When combined, these two crystals will transform your fear as well as anger into your strength. They will also offer you the inspiration to be the best individual for your loved one.
If you are looking for love and trying to move on from a person that you loved before or simply looking for another shot at love. Also, if you are hoping that you can still make your current relationship work, then you will need the help of smoky quartz and Charoite.
This combination is perfect for emotional issues because the stones involved are nurturing and caring.
They will help you in releasing your worries, look for the answers to the question keeping you up all night. In addition to that, they will encourage a lot of positive feelings that can help you when it comes to letting go of your pains.
They will make you see things for what they really are. What's more, this combination will dish out the truth even though you are not prepared for the truth. The crystals will only want what is best for you even though you need to find out the truth first.   
Sugilite, when paired with Charoite, will also bring peace of mind, serenity, and calmness. They will be a great companion when you feel that your heart is likely to break over and over again because of longing and pain.
Amethyst and Charoite Combination Benefits
This list of best crystal combinations for Charoite will not be completed without mentioning amethyst. Charoite and amethyst will infuse you with self-knowledge and self-esteem. They will also bring a deeper vision that is necessary to see the future. The combination will give you a powerful insight and improves your perception of the possible effects of your decisions.
Ametrine and Charoite Combination Benefits
Ametrine and Charoite are a powerful combination for those looking to bring about positive change in their life. Ametrine is known as the 'healer's stone' and helps to open up the flow of energy throughout the body, while Charoite helps to bring insight and clarity so that you can make informed decisions regarding your life. This combination of stones can help to bring about positive change and growth in your life.
The 3 Best Crystals For Healing Each Of Your Chakras
Get A Free Downloadable Checklist of The 3 Best Crystals For Healing Each Of Your Chakras.
Give Me My Free List
Final Thoughts
There you have it the four best crystal combinations for Charoite that you need to try most especially if you want to make the most out of your crystal collection. Hopefully, you have learned a lot from this post.
Related Reading
Felicia Eisnnicher
I am the Lead Author and Editor at Gemstagram. I am responsible for creating and editing content about the power of gems and crystals. I also teach about Self-knowing, self-understanding and personal empowerment through numerology. My mission is to help people understand the power of gems and crystals, and how they can use that power to improve their lives. I believe that by understanding ourselves better, we can become more empowered individuals who are able to create our own destiny.
Visit my profile page for more information about me: Felicia Eisnnicher Author Profile
The 3 Best Crystals For Healing Each Of Your Chakras
Get A Free Downloadable Checklist of The 3 Best Crystals For Healing Each Of Your Chakras.
Give Me My Free List