Did you know that there is a number of crystal combinations for smoky quartz that you can use to amplify its power? Keep on reading to learn more about these crystal combinations.
Smoky quartz is anchoring and premiering crystal. It is, in fact, powerfully protective stone and is a great stone for you to keep in your aura all the time.
If you're a spiritual worker, a clairvoyant, for example, you can significantly take advantage of this crystal. It is because it is one of the best crystals for psychic protection. This is an extremely beneficial crystal that you can use if you want to protect yourself from negative energies and at the same time transmute them. This is possible by grounding the negativity back down to the earth.
On the other hand, if you are currently on a divine mission and you've been working on any of your psychic as well as physical capabilities, there is a possibility you might have become ungrounded.
As you can see, smoky quartz can offer you a lot of benefits. But if you want to boost its energies even more, then utilizing it in combination with other crystals which are known for attracting energy the same as smoky quartz can be a great help.
Want to know more about the best crystal combinations for smoky quartz? Continue reading for more information.
Table of Contents
The Best Crystal Combinations for Smoky Quartz and Their Benefits
Citrine and Smoky Quartz Combination Benefits
A combination of citrine, as well as smoky quartz, can be a great help when it comes to getting rid of blockages and negative energy from your spiritual path. You can also use it if you want to improve your metaphysical capabilities and ground them to day-to-day reality.
When combined, these two crystals do not hold negativity. Not only that, but they do not need cleansing as well.
They will assist in refraining vows taken in the lives of other people especially those of chastity and poverty. This combination will let go of old thoughts and beliefs the mire one down. What's more, it will allow you to move out of a present circumstance and a surrounding that will preclude expansion and open the way to prosperity.
Amethyst and Smoky Quartz Combination Benefits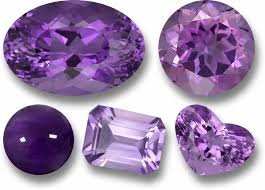 Another stone that you can combine with smoky quartz is amethyst. Amethyst is a great crystal that can promote sobriety as well as clarity of thoughts.
When you are utilizing amethyst can clearly see your personal desires for what they are. Meaning to say, you will not get bogged down in what you wanted a couple of days or what you think you want.
If you're currently dealing with a question that is even more emotionally hard, then amethyst may aid you to dig deeper into your personal spirituality to do discover what you really want.
When combined with smoky quartz, amethyst will help you in articulating your emotion more clearly.
Nevertheless, if you don't have smoky quartz or amethyst, you have nothing to worry about because they can be found with ease.
Moldavite and Smoky Quartz Combination Benefits
Moldavite is one of the coolest crystals that you can have. It is also a powerful and rare crystal. Moldavite, on the other hand, can help you grow through all the energetic pollution on the planet. This will help you involve in healthy spontaneous creatures.
Sensitive people who know they're from somewhere else and feel homesick most of the time may have lots of value in working with moldavite because it will help in bringing insight and awareness to your deep cosmetic contract.
Since moldavite is a high-intensity crystal, we recommend that you combine it with other crystals like smoky quartz. Smoky quartz will help in grounding your energy while lifting any feelings of homesickness, heaviness, and sadness. This will allow you to access the deeper the insight that moldavite brings.
The ethereal insight of moldavite may also shine a light on the disease you are currently dealing with.
Smoky quartz, on the other hand, will help in giving you the strength to heal as well as understand all the lessons.
To take advantage of these two crystals, make sure to keep your moldavite and smoky quartz on your altar. As a matter of fact, unlike other crystal combinations, you don't need to keep the crystals on you. it is because they are a bit strong to be in continuous connection with you. Rather, focused on meditating with them.
Black Tourmaline and Smoky Quartz Combination Benefits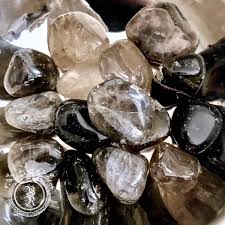 Black tourmaline is a powerful grounding crystal that can give you a connection between the human spirit and Earth.
When you combine this crystal with smoky quartz, it will bring calm to your life. This combination is great for elevating moods, relieving depression, and overcoming negativity. As a result, you will be infused with positive energy.
Also, if you're on a spiritual pursuit, it is possible you have been ungrounded when you combine smoky quartz and black tourmaline.
Hematite and Smoky Quartz Combination Benefits
The fifth combination is smoky quartz and hematite. Hematite is a grounding and centering stone that helps to keep you focused on your goals, while smoky quartz keeps you rooted and connected with the Earth.
The 3 Best Crystals For Healing Each Of Your Chakras
Get A Free Downloadable Checklist of The 3 Best Crystals For Healing Each Of Your Chakras.
Give Me My Free List
Final Thoughts:
Similar to other varieties of quartz, smoky quartz may help in amplifying the power of other crystals and vice versa. If you try any of the above-mentioned combinations, you can be certain that your everyday life will be infused with powerful and positive energies.
Related Reading
Felicia Eisnnicher
I am the Lead Author and Editor at Gemstagram. I am responsible for creating and editing content about the power of gems and crystals. I also teach about Self-knowing, self-understanding and personal empowerment through numerology. My mission is to help people understand the power of gems and crystals, and how they can use that power to improve their lives. I believe that by understanding ourselves better, we can become more empowered individuals who are able to create our own destiny.
Visit my profile page for more information about me: Felicia Eisnnicher Author Profile
The 3 Best Crystals For Healing Each Of Your Chakras
Get A Free Downloadable Checklist of The 3 Best Crystals For Healing Each Of Your Chakras.
Give Me My Free List