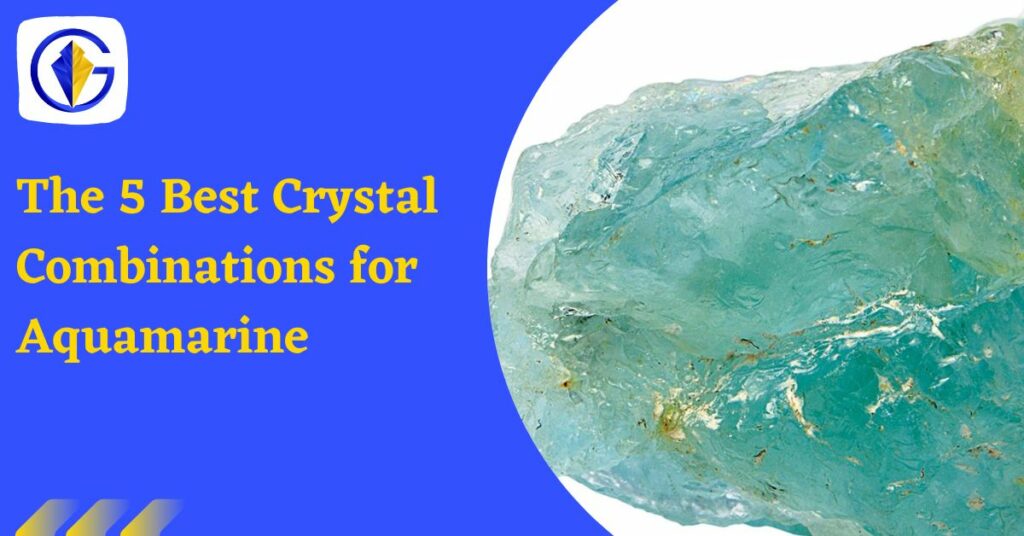 Being a great crystal for the energies of the throat chakra, there are some crystal combinations for aquamarine you can take advantage of.
However, we highly recommend that you choose crystals with energy that will suit your needs. The good thing is that you can easily do this by holding and feeling the crystals in your hands. If you like the energy it gives off then it's the perfect crystal, but if not don't attempt to use. It's because the stone may infuse bad energies instead of positive ones.
When utilized for the throat chakra, aquamarine will improve your abilities to articulate your emotions. It may also enhance the power of communication.
When it is combined with crystals that improve the powers and clear the energies of other chakras, the various crystal combinations for aquamarine can be utilized to accomplish specific goals.
Since aquamarine is capable of opening you up to an increased awareness of your emotion, it is extremely advantageous to pair it with a crystal that will dispel all the negativity in your life.  
If you are wondering what are the best crystals that you can pair with aquamarine then keep on reading.
Table of Contents
The 5 Best Crystal Combinations for Aquamarine and Their Benefits
Combining aquamarine with other crystals like moldavite, smoky quartz, sodalite, blue calcite, and chrysocolla can significantly increase its raw power. Creating a crystal grid is an effective way to amplify the energies in your space and strengthen the power of each crystal.
Moldavite and Aquamarine Combination Benefits
Aquamarine is a crystal that is capable of cooling off the fire. As a matter of fact, this will help in focusing the energy of the Moldavite at your throat chakra. This will then facilitate in opening better communication that will also lift the level of one's communication to higher spiritual octaves.
Together, Moldavite and Aquamarine will assist in getting rid of any blockage in the worlds of mediumship. It is also crucial for challenging the higher wisdom of a certain person.
Smoky Quartz and Aquamarine Combination Benefits
Another great crystal combination that you can try is smoky quartz as well as aquamarine. Aquamarine will evoke the purity of the crystalline water as well as the relaxation and exhilaration of the sea. Not only that, but this crystal can cleanse, calm, soothe, and even inspire letting go, truth, and trust.
Smoky quartz, on the other hand, is a great stabilizing and at the same time grounding crystal. In fact, it can also bring calm.
When it comes to the emotional aspect, smoky quartz can be a great help in relieving depression, elevating moods, and overcoming any negative emotion. It evens transforms negative emotions such as anger, jealousy, stress, and fear into positive vibes.
Nevertheless, if you are currently on a spiritual quest and working in psychic and metaphysical capabilities combining smoky quartz and aquamarine can be a great help.
Combined as one, these two crystals will bring you down to earth more rapidly.
Sodalite and Aquamarine Combination Benefits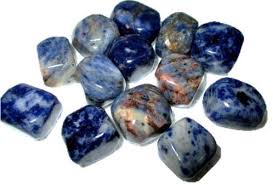 Sodalite is known as the crystal of intuition, insight, and harmony. It will improve creativity and even facilitates organization, efficiency, self-discipline, and structure in your life. Aquamarine, on the other hand, will heighten your inner strength and courage. What's more, its calming energies will reduce stress while easing your mind.
When combined, sodalite and aquamarine can be used for good health, love, and luck. These two crystals will also help in improving the aura and promoting verbal expression. Encouraging intellectual development and clarity of thoughts, sodalite, and aquamarine is the best combination for promoting reasoning and logic, learning, and stimulating the mind.
This combination, on the other hand, will encourage you to stand up for yourself. It also encourages self-expression and motivates you to be honest with yourself.
What's more, this one of the best crystal combinations for aquamarine will strengthen self-esteem, confidence, and self-worth. This will then help aid you to trust your personal judgment and not to question every decision you will be making in your life.
Blue Calcite and Aquamarine Combination Benefits
Aquamarine is extremely crucial to utilize in conjunction with a piece of blue calcite. These two crystals will work together to completely unlock your throat chakra. What's more, it will allow you to communicate your deeper emotions with ease.
Chrysocolla and Aquamarine Combination Benefits
If you want to obtain the most relevant and essential information in this world consider using chrysocolla and aquamarine at the same time.
This crystal combination will have the power to change the valuable information into your personal interests. Chrysocolla and aquamarine come with a very potent healing energy. They will also purify all negative and bad energies. If you tend to produce slips of the tongue and you get nervous every time you are talking, chrysocolla and aquamarine can support you.
The 3 Best Crystals For Healing Each Of Your Chakras
Get A Free Downloadable Checklist of The 3 Best Crystals For Healing Each Of Your Chakras.
Give Me My Free List
Final Thoughts
When used alone, aquamarine can offer a lot of benefits as well as positive energies. However, if you want to double its powers consider combining it with moldavite, smoky quartz, sodalite, and blue calcite. Thank you for reading. Hopefully, you've learned a lot from this post.
Related Reading
Felicia Eisnnicher
I am the Lead Author and Editor at Gemstagram. I am responsible for creating and editing content about the power of gems and crystals. I also teach about Self-knowing, self-understanding and personal empowerment through numerology. My mission is to help people understand the power of gems and crystals, and how they can use that power to improve their lives. I believe that by understanding ourselves better, we can become more empowered individuals who are able to create our own destiny.
Visit my profile page for more information about me: Felicia Eisnnicher Author Profile
The 3 Best Crystals For Healing Each Of Your Chakras
Get A Free Downloadable Checklist of The 3 Best Crystals For Healing Each Of Your Chakras.
Give Me My Free List