If you haven't heard of the stone named Amethyst Spirit Quartz, perhaps you know it by its other titles. This stone is also known as Porcupine Quartz, Pineapple Amethyst, Barnacle Amethyst, and Cactus Amethyst. However, aside from having a lot of names, amethyst spirit quartz has also lots of benefits, meanings, and even properties. To discover more facts about amethyst spirit quartz make sure to read this post until the end.
Meanings and Properties of Amethyst Spirit Quartz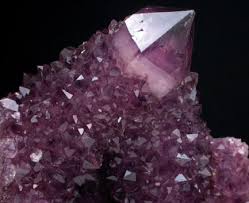 Amethyst spirit quartz was discovered in the Magaliesberg Mountain, South Africa in the early 2000s. It is one of the distinct members of the quartz family. When it comes to the color, it ranges from white, lilac-blue, yellowish-brown to grey-brown. Due to its ferrous iron impurities, amethyst spirit quartz possesses an unusual shade of purple.
On the other hand, usually, its appearance contains one crystal that has a faceted point and is surrounded by small yet equally shaped crystals.
The common meaning attributed to this stone is that of pleasant spiritual alignment. Also, its resonance will encourage you to look for the spiritual center.
Nevertheless, you can only find amethyst spirit quartz in South Africa.
Reasons Why You Should Use Amethyst Spirit Quartz
One important reason why you need this stone in your life is that it can offer you spiritual evolution, purification, and most importantly protection.
Amethyst spirit quartz has also the capacity to connect you to the spirit world. It may radiate strong energies and vibrations in any aspect and even uplift your soul.
This stone carries energies of balance and harmony. That said, every time you feel unhinged or stress, the stone may help you in restoring the balance and harmony back in your life. Take note, this is one of the most significant facts about spirit quartz that you need to discover.
Further, it tends to offer a yawning state of clarity and awareness. It will discharge you from fearful and negative thoughts and change it with the feelings for harmony, peace, and freedom.
The 3 Best Crystals For Healing Each Of Your Chakras
Get A Free Downloadable Checklist of The 3 Best Crystals For Healing Each Of Your Chakras.
Give Me My Free List
Amethyst Spirit Quartz Benefits That You Need to Know
Here are the benefits of amethyst spirit quartz for health and healing, wealth, and relationship and love.
For Health and Healing
This stone is known as a master healer and offers healing properties for the physical level. In fact, amethyst spirit quartz is helpful in the detoxification process of the body.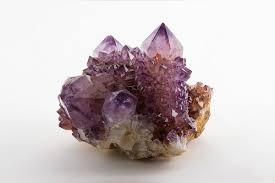 Similar to agate eyes, it is a good stone to have as it heals and aid in the treatment of fertility problems. That is why it is usually worn by women who want to have a safe pregnancy or want to become pregnant.
One more thing, it is believed to treat skin problems like irritations. All you need to do is rub it to your skin gently to soothe age spots, rashes, and acne.
For Wealth
If you want to raise camaraderie and teamwork, amethyst spirit quartz is one of the best stones that you can use. When everybody is working together harmoniously, productivity will be increased. And a result, you will be able to achieve your goals more rapidly.
Further, amethyst spirit quartz will mark your goals and dreams. The stone will let you spend lesser time on unexciting things. What's more, you will possess more lightbulbs.
For relationship and Love
Amethyst spirit quartz has an energy that makes you comprehend that being hard on yourself isn't always the best way to show love to yourself. This will help you realize that blaming yourself when something happens won't help you grow as an individual.
The stone will also discharge all the pain and hurt that is in your heart. Most importantly, it teaches how to forgive the persons who have persecuted you.
Final Thoughts
Amethyst spirit quartz is a stone that can connect you to a complete love that makes your life a huge blessing. When you allow its energies to enter your life, you will be able to comprehend that there really is something holding you back to achieve your goals and dreams.
These are only a few of the many facts about amethyst spirit quartz that you need to know. Hopefully, you've learned a lot from this post.
Felicia Eisnnicher
I am the Lead Author and Editor at Gemstagram. I am responsible for creating and editing content about the power of gems and crystals. I also teach about Self-knowing, self-understanding and personal empowerment through numerology. My mission is to help people understand the power of gems and crystals, and how they can use that power to improve their lives. I believe that by understanding ourselves better, we can become more empowered individuals who are able to create our own destiny.
Visit my profile page for more information about me: Felicia Eisnnicher Author Profile
The 3 Best Crystals For Healing Each Of Your Chakras
Get A Free Downloadable Checklist of The 3 Best Crystals For Healing Each Of Your Chakras.
Give Me My Free List