Nowadays, white is the color of innocence, unity, cleanliness, and purity. However, these are somewhat of a modern meanings and not the least bit –universal. White is the color of opposites and contradictions. It is the color of freedom, as well as the color or hope –just like the white crystals. The white crystals like beryl, topaz, selenite, calcite, quartz, and moonstones among others. You can use them in appreciating and experiencing the cyclic nature of the universe. Furthermore, the white crystals are of the spiritual world, which is sensed yet not seen. The white crystals are what may guide us when we do not know where to go. They are actually the guides to knowledge and understanding, which we do not even know exists. Read on to this article to learn more about the meanings, properties, and benefits of the white crystals you need to know!
White Crystals: Meanings and Properties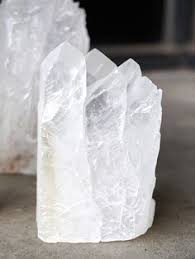 White crystals are being ruled by the moon and are often associated to psychic and sleep energy.
The white crystals are commonly used in attracting good fortune, as well as in providing protection after dark.
Moreover, the white crystals intensify the vibrations of some other crystals and stones.
It is also believed that due to the fact that white crystals possess all the colors, they may substitute the other stones of any color.
In addition, the white crystals also denote purity and innocence.
They tend to carry light and good energies and may act as a light in times of darkness.
In case you need to perform some cleansing, the white crystals may be able to cleanse the surroundings, as well as remove the committed negativities.
The white crystals may help in restoring the peace and calm in life, most especially if you par it up with the January birthstone.
They are great crystals for inviting serenity and peace, as well as for spiritual work. Hence, making medication so much more effective and easier.
What's more, white crystals are pure energy and may represent all that is beautiful and good in this world.
They are essential in inspiring new beginnings and a chance to live a life, being our highest self.
The color white mainly signifies balance, as well as unify the energies of all the other colors.
Furthermore, the white minerals may magnify the energy of some other minerals and may add a steady and calm energetic presence.
They also represent  both intuition and magic, together with self-actualization and healing.
The white crystals show use a divine source that is living inside of us, as well as connect us to the divine in all of the things.
Why should you Use White Crystals?
The white crystals symbolize beginnings and endings.
They represent the feminine gender, and also symbolize regeneration and birth. Furthermore, they'll also act as great guides to the world, which is beyond your own understanding.
They may also illuminate your own path, for you to not lose your own way.
White crystals, as what I've already said, represent contradictions and opposites. They display the color of freedom and hope.
The white crystals may help you when you are not really sure on where you will do.
As well as whether what you are doing in your own life is bringing you much closer to the life that is waiting for you.
The white crystals are beneficial in understanding knowledge and lessons that you did not even know existed.
They have the capacity to retrieve and save information.
This is what will allow you to place your own intentions for the crystals accurately and clearly.
The 3 Best Crystals For Healing Each Of Your Chakras
Get A Free Downloadable Checklist of The 3 Best Crystals For Healing Each Of Your Chakras.
Give Me My Free List
Benefits of White Crystals
Here are the benefits of white crystals for health and healing, wealth, as well as love and relationship.
Benefits of White Crystals: Health and Healing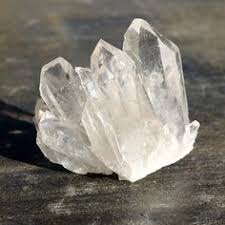 The white crystals may be essential to the upper body organs.
They may be essential in purifying the bloodstream, as well as in strengthening the immunity.
They may also help in absorbing nutrients and vitamins, most especially vitamin B.
The crystals are also essential in getting rid of various infections, as well as prevent them in reoccurring.
Benefits of White Crystals: Wealth
The white crystals may inspire you in reaching out to people when you are in need of help.
They may actually ease all your fears, as well as remind you that there is nothing wrong with swallowing your own pride from time to time.
The white crystals may help in calming the mind and help you in understanding what you really desire and what pushes you.
Benefits of White Crystals: Love and Relationship
The white crystals may give back your own innocence, and they'll give you emotional and mental clarity.
They'll also help in looking at the world via less cynical eyes.
Wearing these white crystals or having them in the environment may get rid of the negative emotions and thoughts.
Final Thoughts
The white crystals may carry purification energies, which may clear the blockages on the path. They'll also prepare you emotionally, mentally, physically, and even spiritually when you need to start once more.
Felicia Eisnnicher
I am the Lead Author and Editor at Gemstagram. I am responsible for creating and editing content about the power of gems and crystals. I also teach about Self-knowing, self-understanding and personal empowerment through numerology. My mission is to help people understand the power of gems and crystals, and how they can use that power to improve their lives. I believe that by understanding ourselves better, we can become more empowered individuals who are able to create our own destiny.
Visit my profile page for more information about me: Felicia Eisnnicher Author Profile
The 3 Best Crystals For Healing Each Of Your Chakras
Get A Free Downloadable Checklist of The 3 Best Crystals For Healing Each Of Your Chakras.
Give Me My Free List