Poppy jasper is a joyful and happy stone that is associated with animal healing. This stone inspires attunement with animals and can aid with allergies. Aside from animal healing, poppy jasper will also bring cheerfulness and vitality in your life. Keep on reading to learn more about the power of poppy jasper.
Table of Contents
The Power of Poppy Jasper: Animal Healing
Chakra Correspondence
Poppy Jasper is a grounding and strengthening stone that can help in aligning your chakras. In fact, this stone is associated with the solar plexus, sacra, earth star, and base chakras.
Physiological Correspondence
Poppy jasper can help in the treatment of bile ducts, liver, as well as reproductive organs. It is also good for the assimilation of mineral, sexual function, circulation, and digestion.
Vibration
This stone carries an earthy vibration that is capable of bringing wholeness and relaxation.
The 3 Best Crystals For Healing Each Of Your Chakras
Get A Free Downloadable Checklist of The 3 Best Crystals For Healing Each Of Your Chakras.
Give Me My Free List
Legendary Power of Poppy Jasper
The red spots of poppy jasper within the vivid jasper matrix offer the appearance of a field of poppies. This stone, on the other hand, signifies remembrance. The energizing effects of poppy jasper can be either intense or gentle.
In case you didn't know, jasper is holy to the native individuals of America and has been considered the stone of protection. In addition to that, this stone is particularly beneficial when it comes to repelling stalkers and letting go of the previous ties of past relationships.
Healing Power of Poppy Jasper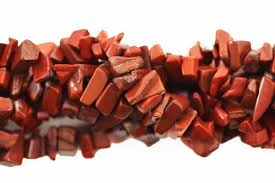 It is believed that poppy jasper can help in regulating too much bleeding whether it is from menstrual flow or wounds.
Poppy jasper is a great energizer in a situation that calls for a more potent flow of Qi over the body or when you need to stabilize your pulse.
When placed through the bile duct or liver, this stone will dissolve energetic blockages. On the other hand, when placed over the sacral and base chakras, this stone is believed to counteract impotence, help remove psychological causes the prevent o.rgasm, and assist birth.
When placed over your fallopian tube, poppy jasper will assist conception when a psychosomatic blockage in the tubes hinders the movement of the sperm. Or when the sperm are sluggish energetically.
Poppy jasper will calm excessive sex drive and at the same time clear frustration from unrequited desire. Likewise, the stone will strengthen a depleted sex drive and stimulate passion.
Since it is known for its power of animal healing, your pet can wear this stone as a talisman against disease. However, you need to enclose the poppy jasper in a strong wire so your pet does not swallow it.
Moreover, you can heal an animal at a distant place by placing the stone through the right chakras and organs on the body of the owner. In many animals, diseases are psychosomatic. Meaning to say, the animal will take on the projections, blockages, and toxic feelings of the owner. If it is a psychosomatic disease, healing the owner will heal the animal.
A subtle disease that becomes physical may happen when the animal absorbs energies that are harmful to the owner.
Transformational Power of Poppy Jasper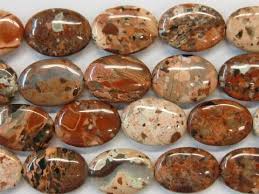 If you are facing unjust situations or need to address an issue before it comes too serious. By asserting that you need to be honest with yourself about the main source of the situation, poppy jasper helps to strengthen your firm qualities and offer you the stamina to preserve until you find a satisfactory solution.
How to Harness the Powers of Poppy Jasper
One way to harness its powers is to keep a piece of poppy jasper under your pillow or pocket. By doing this you will be able to speed recovery during hospitalization, illness, or convalescence.
You can also grid around the sleeping place of your animals however you need to use a large piece of poppy jasper.
Moreover, you can keep poppy jasper close to your body. Place it at your favorite place at home or in your working area. Doing so will guarantee that the energies of stone are close to your auric field. This will keep you secure, grounded, protected, and stable.
Conclusion
Poppy jasper is a caring and nurturing stone that can make a big difference and leave an impact not only on people's lives but for animals as well.
Whether you want this stone as an addition to your collection, or you simply want to take advantage of its energies, poppy jasper can actually make a wonderful addition to your collection as well as life.
Poppy jasper encourages you to be attuned to your emotions as well as thought. What's more, it will increase your communication with everything that is around you.
It is a stone of physical strength and vitality. Often, poppy jasper is utilized to accomplish focus and mental clarity, particularly when you have experienced a traumatic experience or event.
The stone will stabilize and cleanse your auric field. One more thing, it will get rid of any negative energy in your aura.
Poppy jasper can help in overcoming guilt and shame and calming aggressiveness allowing you to calm your emotions during an emotionally charged moment with ease.
Related Reading
Felicia Eisnnicher
I am the Lead Author and Editor at Gemstagram. I am responsible for creating and editing content about the power of gems and crystals. I also teach about Self-knowing, self-understanding and personal empowerment through numerology. My mission is to help people understand the power of gems and crystals, and how they can use that power to improve their lives. I believe that by understanding ourselves better, we can become more empowered individuals who are able to create our own destiny.
Visit my profile page for more information about me: Felicia Eisnnicher Author Profile
The 3 Best Crystals For Healing Each Of Your Chakras
Get A Free Downloadable Checklist of The 3 Best Crystals For Healing Each Of Your Chakras.
Give Me My Free List