Garden Quartz is an extremely popular gemstone, which contains natural elements from the earth that emits incredible energy. Embodies the hope and dreams to whoever possesses it. A gemstone by its name symbolizes a garden. It is well believed that its mystique and power comes for the plants and forest from ancient times. Believed to release the owners' emotions through nature. A gemstone that awakens your internal feelings and insinuates you to make things happen. Here, let's continue and learn more facts about garden quartz on what are its meanings, properties, and capabilities.
Table of Contents
Meaning and Properties of a Garden Quartz
Just as its name "garden", it resonates with harmonious relationships between us people, like the garden where plants live together in balance. A perfect gemstone to enhance your love energy with passion. Great for improving luck at home and love. Garden Quartz has the meaning of communication improvement. This means it progresses your relationships with people you do like. A great stone to fix broken relationships.
Reasons Why You Should Use Garden Quartz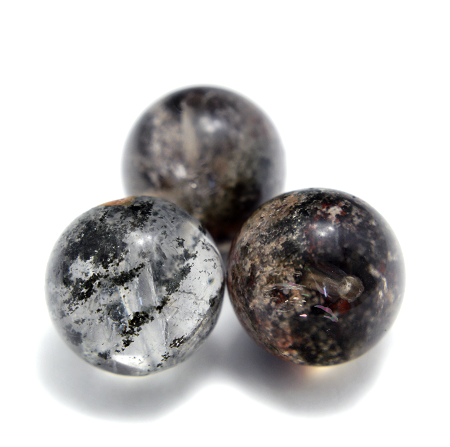 When you are at lost and estranged with someone, this amazing gemstone can help in fixing your trauma and improve your relationship with that someone. Effective in revival and recovery, as it is a symbol of forest that correlates with energy rejuvenation.
The Garden Quartz can help dissolve those negative forces from your past and renew it with better opportunity. Symbol of new hope and guides for a better future. Start your life full of love and hope with this energetic gemstone.
Garden-Quarts Benefits That You Need to Know
Garden Quartz is also called Lodalite. Garden Quartz is unique in its own realm. A Mixture of red, green, brown, orange components made into this fine Quartz. Each color has different effects in mood, it's just a matter of personal choice to which you prefer better.
For Health and Healing
As a gemstone for fixing a relationship and healing post-trauma within past relationships. Improves health mentally by uplifting inner self and boosting confidence. Regenerate feelings and energy damaged with post-traumatic experiences.
A stone that is used regularly in healing and meditation. It is believed to improve your life by absorbing the negative energy and sending it back to earth, releasing you from burdens and negativity.
Garden-Quarts as a Symbol of Nature and How to Use It
As gemstone for meditation and has the power to calm your emotional state.  Using this gemstone is very easy without experience using one.
Hold the gemstone in your hands lightly.
Use your weaker or non-dominant hand
Close your eyes and deeply take a breath a couple of times
Relax sitting down or you can lay down.
Feel the warmth of the Garden-Quartz and tell your wish
Let the flow go on smoothly until the gemstone absorbs the wish and make it come true.
Final Thoughts
Being one of the most basic gemstones around, you can try using these facts about garden quartz.  With so many positive experiences with people who use this gemstone. It might the right thing for you to have especially if you are needing a relationship healing.
Related Reading
Felicia Eisnnicher
I am the Lead Author and Editor at Gemstagram. I am responsible for creating and editing content about the power of gems and crystals. I also teach about Self-knowing, self-understanding and personal empowerment through numerology. My mission is to help people understand the power of gems and crystals, and how they can use that power to improve their lives. I believe that by understanding ourselves better, we can become more empowered individuals who are able to create our own destiny.
Visit my profile page for more information about me: Felicia Eisnnicher Author Profile
The 3 Best Crystals For Healing Each Of Your Chakras
Get A Free Downloadable Checklist of The 3 Best Crystals For Healing Each Of Your Chakras.
Give Me My Free List