What is a Red Agate? A variation of crystalline quartz that usually confused with jasper stone. The main difference between the two is that jasper is opaque and agate is translucent. 
Reg Agate is a quartz that will get you out of refusal state. It gives you a broader view and leads you to a better new space. Here in our article lets tackle more facts about red agate and its benefits, properties, and uses.
Red Agates Meanings, Benefits And Properties
We should all know that agate name derived from the Achates River in Sicily. This place in Sicily is where the agates are discovered. A stone used by the early Egyptians as jewelry and even in ancient India before 3000 BC.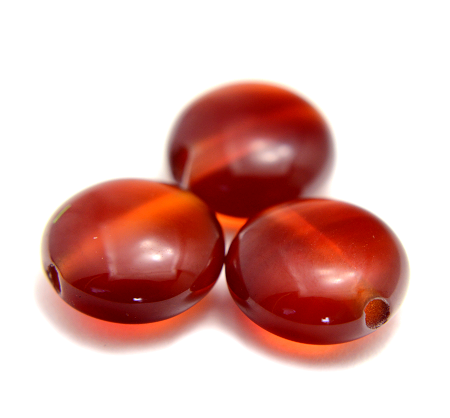 Red agate brings vitality to move forward in the future. An amazing gemstone to bring up and lit the fire in your heart once again. Also called the warriors stone by many.
Agates usually seen by a variety of colors, from white, brown, grey, black, orange and yellow. However, let's focus today on the Red Variety.
Every Crystalline gives and emits different forms of energy as correlates to what purposes you serve. With the property to bring emotional stability, this protective property influence self-confidence, and security.
A crystalline that repels negative forces and bad vibes, this gives the power to promote lasting connection.
Facts About Red Agate You Didn't Know
Red agate's effects on stability are beyond the normal. The crystal stops the infatuation for things that aren't necessary. One great fact about red agate are helping people who multi-task and those who juggle commitments. For artists, red agate helps them be expressive on their ideas and focus the mind to channel it into creativity.
This crystal needs to be discharged once a month or more. You can accomplish this by placing the crystal on running water. You can recharge the red agate under sunlight, or by using a rock crystal overnight. The agate chain needs to be unloaded monthly by placing a hematite stone the tumbled variety overnight.
Facts About Red Agate For Health
The red agates protect the primary chakra of our human body, which usually called the root chakra. A place located in the coccyx region, usually on the perineum and genitals.
Red Agates Promotes Safety, grounding, and vitality. Also, influence the other points of energy within the body.
Heart Chakra: Heals the illness of love, heartbroken and grudge that prevents lasting relationships.
Sacral Chakra (abdomen): This helps in abdominal illnesses such as gastritis
Facts About RED AGATE And Healing
The power of red agate goes through our digestive system and helps in healing gastroenteritis. A wonderful crystal that helps in our stomach, uterus, intestines, eyes and a lot of other problems. This includes the healing of skin diseases such as common insect bites.
Powerful crystalline quartz that aids the proper flow of blood vessels as well as the strengthening of the heart. Nevertheless, Using this crystal in your cardiac region makes your heart stronger.
Red agate is also great in relieving fevers and flu by just placing the crystal on your forehead.
Facts About Red Again In Emotional Healing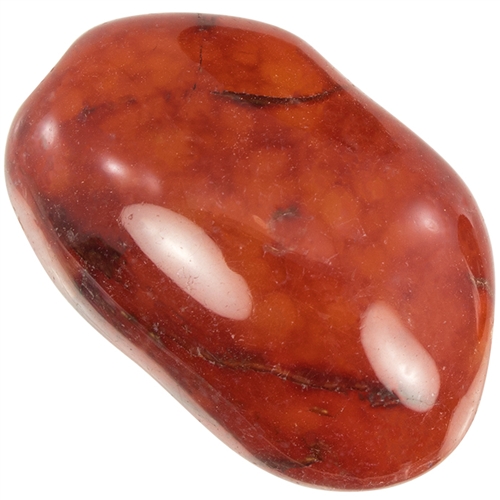 Red agate contributes to the development of your sense of reality. This improves someone's logical thinking and helps in crucial decision making.  Great material in calming and stability, that can be beneficial in self-analysis. Logical thinking could lead to uncovering hidden issues that conflict with well-being.
A powerful crystal that induces self-acceptance and self-confidence. The stability that encourages someone to listen to there inner feelings and logically think about the truth. It deflects the negative and bitter assumption of your love and heals anger. It greatly helps people with traumatic disorders.
Facts About Red Agate For Love
The Power of this crystal gives you more affection and passion and well greatly improves your love life. In fact, This crystal can be brought when you date someone and you could even share it with them.
Final Thought
Here you have learned a lot of facts about red agate on what it's meaning, properties, and benefits that you can use for yourself. The crystal for stability that could give you the focus and clear mind to analyze and implement the right decision. 

Felicia Eisnnicher
I am the Lead Author and Editor at Gemstagram. I am responsible for creating and editing content about the power of gems and crystals. I also teach about Self-knowing, self-understanding and personal empowerment through numerology. My mission is to help people understand the power of gems and crystals, and how they can use that power to improve their lives. I believe that by understanding ourselves better, we can become more empowered individuals who are able to create our own destiny.
Visit my profile page for more information about me: Felicia Eisnnicher Author Profile
The 3 Best Crystals For Healing Each Of Your Chakras
Get A Free Downloadable Checklist of The 3 Best Crystals For Healing Each Of Your Chakras.
Give Me My Free List