Larimar is high energy and positive crystal that is great when it comes to communication. That being said, we can safely assume that larimar can be paired with many other crystals effectively? Wondering what are the best crystal combinations for larimar? If your answer is yes, then read on to learn more.
Larimar is less likely to have negative and temperamental reactions to any other crystals you may utilize in conjunction with it. Meaning to say, there is no reason for you to be extra careful when it comes to how you combine it. Experimentation is alright with larimar.
But if you are interested in pursuing the spiritual as well as psychic powers of larimar, here are the best crystals that you can pair with it.
The 5 Best Crystal Combinations for Larimar and Their Benefits
Clear Quartz and Larimar Combination Benefits
One of the best things about crystal quartz is that it has the capability to heighten the energies of any other crystal. As a matter of fact, this makes clear quartz one of the most beneficial crystals. It's also a great stone combine with something that has as many beneficial uses as larimar does.
Combining your larimar with a clear quartz stone is extremely beneficial. This is especially true if you want to make the most out of its communication improving powers right away, perhaps for a certain interaction or communication which is lying right next to you.
It can focus the stone of energy on a certain interaction in a way that is more efficient than the larimar crystal would on its own.
Tanzanite and Larimar Combination Benefits
Tanzanite crystal is a purple and a deep blue zoisite mineral that has quite high vibrations. As a matter of fact, it is also known as the stone of transformation.
The high energies of tanzanite, when combined with larimar, can be very beneficial help for metaphysical healing.
This crystal combination is relatively popular since both the tanzanite and larimar are beautiful crystals to wear. One more thing they are both powerful crystals that can help you in developing your psychic powers.
This is extremely beneficial most especially if you're considering to enter psychic employment. Moreover, it is one of the best crystal combinations for larimar for the reason that it can bring your mind to direct participation with the chakras' energies.
On the other hand, this combination will help you in identifying the real you. As a matter of fact, tanzanite will allow you to discover the complexity of your existence. It will also untangle yourself from the mold.
Amethyst and Larimar Combination Benefits
Larimar may enlighten and at the same time heal in a spiritual, physical, mental, and emotional way. It will stimulate a number of chakras such as the crown chakra, heart chakra, third eye chakra, and throat chakra. This stone will represent clarity and peace.
If you are working in a healing profession, pairing your larimar with amethyst can be a great help. Those working with mentally ill and sick persons will benefit from this combination. Because these people may literally such the energy from you unless you are protecting your home.
Having amethyst as well as larimar in your home is highly advisable. Together, these two crystals will bring protection and harmony from outside influences into the environment.
Moss Agate and Larimar Combination Benefits
Since larimar is one of the best chakra crystals for the throat chakra, you can also combine it with crystals that help the flow of energy over the other chakras.
As a matter of fact, you can combine larimar with other chakra crystals that will address a certain problem that may result from overactivity and blockage in the different chakras.
If you are having a hard time communicating interpersonal emotional problems, for example, you can combine it moss agate. This stone will connect to your heart chakra that will rule an emotional connection with other people.
Angelite and Larimar Combination Benefits
Depending on the certain features of spirituality that you want to pursue, you can combine Angelite with larimar. This is especially true if you want to pursue the psychic as well as the spiritual powers of the latter.
On the other hand, if you want to develop a solid spiritual framework, then this combination will become a more beneficial one. Since both of their intellectual qualities will be highly useful.
If you possess a framework, but you're more engrossed in connecting with the higher power, then Angelite will help you contact divine beings and angels and connect with their strong energies.
Final Thoughts
Undeniably, larimar is a crystal that you can combine with the crystals in your collection that has impactful as well as more striking energies. Meaning to say, making a balanced set of stones, in general, does not have to be the be-all.
But as we mentioned a while ago, if you want to take advantage of the energies and powers of the larimar crystal, consider the above-mentioned combinations. By considering these five best crystal combinations for larimar, we can assure that you will be able to bring stability and at the same time balance to your life.
Felicia Eisnnicher
I am the Lead Author and Editor at Gemstagram. I am responsible for creating and editing content about the power of gems and crystals. I also teach about Self-knowing, self-understanding and personal empowerment through numerology. My mission is to help people understand the power of gems and crystals, and how they can use that power to improve their lives. I believe that by understanding ourselves better, we can become more empowered individuals who are able to create our own destiny.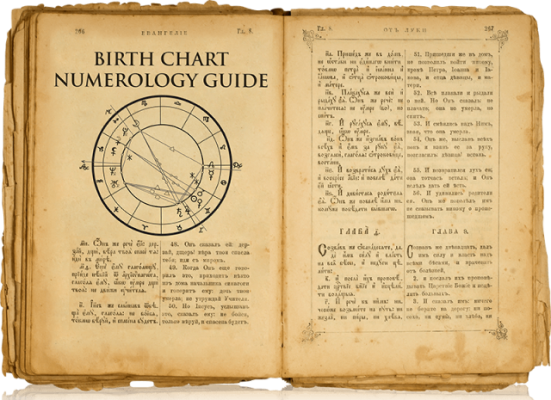 Free Birth Chart Numerology Reading
Discover your Pinnacle Self. Tap into the full potential of who you are and do great things! Are you living in alignment with what makes YOU unique?
Start Your Free Reading