Need something to heal your head colds? This article listed some of the best crystals for healing head colds.
A head cold is a chronic or acute inflammation of the nasal mucus membranes and sinuses that is accompanied by increased secretions from the nose, sneezing and stuffy or runny nose. It is mainly provoked by a viral infection.
Cold temperatures and infection are the external factors as to the main cause of a head cold. Meanwhile, the internal factors are the accumulation of tissue and lymph laden with waste and toxins, particularly because of cow's milk or dairy products that make the spread of viral infections possible.
Nowadays, milk cows are kept in a way that is targeted towards the mass production of milk which means that it is more difficult for the body to digest the milk, leading to the above-mentioned pollution of the tissues and lymph.
The factors which lead to problems with dairy products are the lack of enzymes, residues of medicines, and other harmful substances among others. Such pollution of the body can impede the activity of the immune system and thus opens the floodgates to germs and disease.
The same precautions that are generally applied against cold should be taken in order to prevent a head cold. These include:
Regular physical activity in fresh air
Ending any bath with a cold shower
Sleeping at night with an open window
Ditching dairy products
Colonic therapy
Regular detoxification
Additionally, you can simply rinse the teeth and mouth with organic cold-pressed sunflower oil for 10 – 20 minutes daily. However, make sure not to swallow the oil. Only move it around your teeth and then spit it out afterwards.
As a supplementary treatment, you can also try the powers of crystal. Here are some of the best crystals for healing head colds.
Crystals For Healing Head Colds
Heliotrope
Also called the bloodstone, heliotrope is one of the most effective stone against acute head colds, particularly hen additional bacteria infections have caused the formation of a heavy mucus. In addition, its healing energy can also help ease pain and other uncomfortable symptoms.
The bloodstone is also known for boosting the immune system, backing up its reaction in attacking foreign bodies. Not only that, it also neutralizes and eliminate all toxins from the blood and body, stimulating overall healing of the body.
To use heliotrope, you only need to place a flat tumbled crystal or a slice/section at the left and right sides of the nose and below your nose, or simply place it in your mouth. Also, you can place it on your thymus gland when the first sensations of feverishness and head cold are experienced.
Alternatively, you can also take 5 – 7 drops of heliotrope gem essence for 3 times a day or whenever required. In order to further healing, you can also prepare a 200 – 300ml of heliotrope water and take small sips throughout the day.
Emerald
This precious green crystal can help with the chronic head colds, particularly those that drag on. Also, it is suitable for head colds when the nose fails to start running to clear the infection.
Its vibrational energy can hinder the inflammation of the mucus membranes of the nose and stopping its progress to the sinuses in order to relieve the already manifesting sinusitis.
On an emotional level, emerald also brings greater clarity of orientation and thought in any confusing life situations which cause the loss of perspective, a condition which often manifests itself physically through a stuffy nose.
To heal head colds with emerald, place the crystal on the bridge of your nose and another one under the nose. You can use a third emerald crystal in your mouth. Alternatively, you can take 5 – 9 drops of emerald essence for 3 times a day or whenever needed. In addition, you can prepare 200 – 300ml of emerald water which you can take small sips throughout the day.
Sardonyx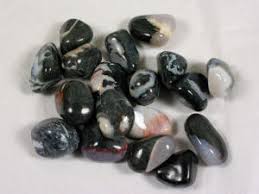 A highly protective stone, sardonyx is also helpful in healing head colds, by regulating your metabolism and detoxifying the body of toxic and metabolic waste.
On an emotional level, sardonyx can help bring positivity into your life, particularly when mental and emotional stress weakens your immune system. It helps in combating depression and anxiety that negatively affects the physical body.
You can wear sardonyx as a pendant, necklace, or bracelet for long periods of protection against physical symptoms and emotional issues that can cause head colds and common colds. Also, you can simply keep sardonyx by your side whenever you feel its symptoms in order to immediately stop its worsening.
Final Thoughts
And there you have it. Several crystals have a general healing effect on head colds, providing you with quick relief from its symptoms. Take note, however, that crystals for healing head colds are only supplementary, thus, should be used in combination with other healing methods for best results.
Felicia Eisnnicher
I am the Lead Author and Editor at Gemstagram. I am responsible for creating and editing content about the power of gems and crystals. I also teach about Self-knowing, self-understanding and personal empowerment through numerology. My mission is to help people understand the power of gems and crystals, and how they can use that power to improve their lives. I believe that by understanding ourselves better, we can become more empowered individuals who are able to create our own destiny.
Visit my profile page for more information about me: Felicia Eisnnicher Author Profile
The 3 Best Crystals For Healing Each Of Your Chakras
Get A Free Downloadable Checklist of The 3 Best Crystals For Healing Each Of Your Chakras.
Give Me My Free List