Today, using crystals for health purposes is becoming more and more popular. Actually, they are considered a sort of holistic healing and a substitute medicine.
There are many different kinds of crystals and each one of them is filled with their distinct healing capabilities for the soul, mind, and body. Not only that, they are believed to promote good flow of energy and help in removing negative energies from the body for physical benefits.
Crystals, on the other hand, are touted as an ancient form of medicine, with a philosophy borrowed from Buddhism as well as Hinduism.
Nevertheless, if you are wondering what are the best crystals for health, then keep on reading.
The 15 Crystals for Health
1.Amethyst
Also known as the "sobriety gemstone", Amethyst is a great crystal for addicts who are currently fighting with either alcohol or drugs.
This stone, on the other hand, is popularly known for its capability to relieve pains and help in the management of arthritis, fibromyalgia, chronic fatigue syndrome, and other chronic diseases in which traditional medicines aren't much of assistance.
2. Citrine
Another crystal for health that you can try is Citrine. This stone is beneficial for all organ systems. And since it is also considered a protection crystal, Citrine can help in decreasing the frequency of bad dreams.
In addition to that, Citrine is believed to offer physical energies, increase intuition, clarity, and creativity. That being said, this crystal is ideal for treating grief and depression. It even reduces the severity and frequency of mood swings.
In fact, some people also agree that Citrine can help in the treatment of an obsessive-compulsive disorder.
3. Unakite
This crystal for health will support your body physically by purifying morbidity from old attachments and emotional wounds, bad habits such as overeating, anger, and resentment.
Unaakite, on the other hand, will support a healthy alignment of spiritual, physical, and mental bodies gradually. In fact, this will help your body become a support for a higher experience.
What's more, the consistent and slow energy of Ukanite helps in teaching perseverance and patience instead of fixing addicting thinking more rapidly.
4. Amber
This crystal brings the energy of well-being, sun, and warmth. Amber is also nurturing and best suited for those who are recovering from an illness. It is also beneficial for people who need comfort.
Amber transmutes idle or negative energies into positive ones like sunny days lift the spirits. In that way, it might be very protective allowing you to carry around bubbles of sunshine wherever you go.
5. Aventurine
Aventurine is not only known for magnifying abundance, luck, and prosperity, but it also used as a crystal for health. Since this stone is connected to the heart chakra, it makes a sense of emotional calm and general well-being.
Aventurine will also harmonize the emotional and physical bodies as well as reestablishes balance. Furthermore, it supports energy circulation, the heart, and blood. It even helps speed up the recovery period from surgery, injury, or illness.
6. Lapis Lazuli
Lapis Lazuli is a blue and beautiful. Actually, it's one of the most sought after, vibrant, and ancient on Earth. What's more, this stone has been associated with luxury and royalty for quite some time.
However, it also has healing properties that make it one of the best crystals for health. Lapis Lazuli will help in purifying and cleansing the body. It also helps in controlling rage and anger.
This crystal can be also used to go a bit deeper into your meditation. Lapis Lazuli helps in boosting the immune system, lowering blood pressure, and alleviating insomnia, migraine, or headaches.
If you want to improve your insight Lapis Lazuli is perfect for you as well.
7. Onyx
This stone is a kind of quart that comes in almost any shade, but the most popular is the pure black variety, particularly for beads.
Nevertheless, onyx will direct and focus your energy on your goals. As a result, you will be able to stay the course without any trouble.
This crystal for health will also aid in rebuilding vitality after a prolonged illness and period of reduction. If your work needs perseverance and disciplined focus, Onyx is the perfect stone for you.
Onyx, on the other hand, is great for focusing and grounding your attention. It can also help you survive difficult physical and emotional problems.
Since it is considered a self-care assistance can help you in taking charge of your overall well-being, health, and wellness.
8. Bloodstone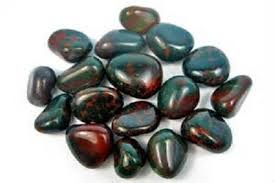 As the name implies, Bloodstone helps in cleansing your blood through drawing off negative environmental energies. It also helps in improving blood circulation.
Moreover, Bloodstone helps in encouraging idealism, selflessness, and creativity while assisting you to live in the moment. One more thing, Bloodstone is believed that it can aid in getting rid of feelings of impatience, irritability, and aggressiveness.
9. Blue Kyanite
Blue Kyanite is said to be helpful in relieving back pains. It also helps with the treatment of muscular issues and let your back come into the right alignment
Furthermore, this crystal for health has benefits for the thyroid and the throat. Blue Kyanite is also beneficial in healing infections, blood pressure reduction, and weight loss.
10.Rose Quartz
One of the best things about this crystal is that it offers protection during childbirth. Further, a rose quartz heals emotional traumas while slowing the aging process and boosting sexual function.
This stone also beneficial in treating sinus problems, migraines, and earaches. It also aids with addiction recovery, depression, and weight loss.
Rose quartz may help in improving fertility, circulatory health, and kidney function.
11. Aquamarine
Without a doubt, aquamarine is one of the most stunning and glittering crystals that you can get today. As a matter of fact, there are so many traditional beliefs associated with it. For example, the stone is believed to aid with teeth, digestive, and eye problems.
Before, aquamarine was used by sailors to bring them good luck while they are sailing. Some even use it for protection purposes.
Aquamarine is believed to be a positive force that helps the wearer deal with the grieving process. This stone can also bring happiness.
Nevertheless, a lot of people conceive that this crystal promotes healing energies, brings disobedient lovers back, lessens the fear of water. In fact, even shamans use aquamarine as a meditative stone.
12. Garnet
Garnet, a beautiful stone that has a deep said is believed to energize whoever wears it that can help them in dealing with health problems.
If you want to give your system a boost, promote emotional well-being by increasing your confidence, and revitalize your whole body, garnet can greatly help you.
Garnet is also believed to bring protection from bad karma and evil. Nevertheless, if you want to make the most out of this stone, make sure to wear a piece close to your heart.
13. Pearl
In case you didn't know, beautiful pearls naturally occur inside the oysters. What's more, they come in many different sizes, shades, and shapes.
Pearls, however, are believed to make happy and positive feelings in the wearer and balance the whole body.
At this moment, this one of the best crystals for health has been also utilized in makeups in order to achieve glowing complexions.
In fact, in Asian medicinal systems most especially the traditional ones, this stone has been utilized to treat fertility problems, heart issues, and an ailing digestive system. Some also said that pearls can be very beneficial in treating rosacea and other skin problems or disorders.
14. Fluorite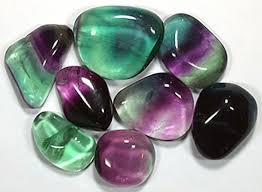 Unfortunately, Fluorite is one of the most underrated stones. This powerful stone can suck low vibrations and negative energies from your body. Furthermore, fluorite is usually used when studying to sharpen focus and clear the minds.
It is also used to disperse cold symptoms, alleviate inflammation, and heal the mucous membrane.
15. Green Jade
Last but not least is the green jade. This stone possesses a calming and powerful vibration that is highly protective.
Green jade is called the gemstone of the heart. However, it can be also used to improve and strengthen the functions of the spleen, kidneys, and adrenal glands.
Green jade also helps in the treatment of the nervous system. It even counteracts the effects of depression and eliminates stress.
How to Use Crystals for Health
There are actually lots of ways to use crystals for health and here are the most popular ones:
Wear it
Keep in mind that the more you touch the crystal, the more you can tap into its energy. With this in mind, wearing a piece of crystal for health is a great idea. As a matter of fact, nowadays, crystals can be found in everything such as clothing, jewelry, and beauty products.
Carry
Another way to use these crystals is to carry a piece wherever you go. Having a crystal for health in your purse or pocket ensures that you stay aligned with the intents you establish for your overall well-being and body.
Make a body grid
If you want to align each part of your body with the energies that will improve it, make a body grid using the crystals for health. You don't have any idea how to make a crystal body grid? If so, simply follow the steps below.
Hold a crystal and say in your head or allowed "I activate this crystal".
Say your intentions, make sure to repeat them 11 times.
Look for a flat place where you can lay on your back comfortably
Position the crystals accordingly. For instance, you can place the bloodstone over your heart.
Close your eyes
Meditate for eleven minutes. Make sure to visualize each cell of your being in beaming health.
After that, remove the crystals and cleanse them right away
Use these crystals when practicing yoga
Keeping a piece of crystal for health on your yoga mat may help in making quiet spaces for you to practice. What's more, during savasana consider placing such crystals on your body in order to encourage deeper states of meditation.
The 3 Best Crystals For Healing Each Of Your Chakras
Get A Free Downloadable Checklist of The 3 Best Crystals For Healing Each Of Your Chakras.
Give Me My Free List
Conclusion
There you have it the 15 crystals for health. Nevertheless, when you are choosing, make sure to opt for one that draws your attention and appeals to you. Keep in mind that there are plenty of crystals that have overlapping abilities. Meaning to say, the could be more than one crystals that can help you in keeping your body, soul, and mind healthy.
However, if you are a bit hesitant to try any of these crystals, don't expect that they will do a lot of good things to you. They are less likely to do you any harm, though. Nevertheless, while there is no scientific proof for stones, that has not stopped many people from using them.
If you really want to obtain the positive traits of these crystals, you need to be open-minded. After all, there is nothing wrong with giving these crystals a try.
Felicia Eisnnicher
I am the Lead Author and Editor at Gemstagram. I am responsible for creating and editing content about the power of gems and crystals. I also teach about Self-knowing, self-understanding and personal empowerment through numerology. My mission is to help people understand the power of gems and crystals, and how they can use that power to improve their lives. I believe that by understanding ourselves better, we can become more empowered individuals who are able to create our own destiny.
Visit my profile page for more information about me: Felicia Eisnnicher Author Profile
The 3 Best Crystals For Healing Each Of Your Chakras
Get A Free Downloadable Checklist of The 3 Best Crystals For Healing Each Of Your Chakras.
Give Me My Free List