Similar to others, there are also a number of crystal combinations for pyrite that can help you in accomplishing your goals and intentions more rapidly.
Pyrite is a crystal that literally looks like gold. In fact, it features a shiny mirror that will encourage you to look at yourself and utter "I'm worthy".
Pyrite, on the other hand, is one popular crystal for money. It is because it is capable of attracting wealth and remedy financial problems. With that in mind, we can safely assume pyrite will foster wealth in larger and at the same time subtle ways.
Now that you have an idea about pyrite, let's move on to the crystal combinations you can try.
Without further ado, let's get started!
Table of Contents
The 5 Best Crystal Combinations for Pyrite and Their Benefits
Citrine and Pyrite Combination Benefits
Citrine is known as the abundance crystal. But it is worth mentioning that it is not just about money but also bringing the feelings of having more than what you need. Pyrite is the ideal partner for citrine because it is an attractor as well as an amplifier stone that helps in manifesting the intentions being delivered by the citrine bringing them to reality.
To make the most out of this combination, you can keep a piece of citrine and pyrite in your purse or a tiny bag. You can use the crystals during meditation or position them in an area in which you are working or living in order to alter the energies of that area.
What's more, keep your pyrite and citrine in your office or home or hold the crystals while visualizing the life you are dreaming of.
Jade and Pyrite Combination Benefits
If you want to attract more abundance to your life, having a piece of jade and pyrite with you at all times can be a great help.
These crystals are both important especially if you are doing business, conducting business deals that you wish to have a favorable result, transact with clients, and closing sales.
Jade and pyrite will also aid you to have positive attitudes toward money. In fact, they may even me you see yourself earning, working, and using money creatively and purposely.
The prosperous energies of these two crystals will also assist you in finding the best course of action on concerns that tackle personal wealth and finances.
Magnetite and Pyrite Combination Benefits
Magnetite and pyrite are great healing crystals. They will strengthen the blood, increase the physical vitality of the body, and helps in oxygenating the body.
This combination is extremely beneficial when it comes to dealing with problems of assimilation and bowel imbalances as well as issues with elimination. In fact, it is useful in instances of the prostate or testicular problems and male infertility.
Furthermore, magnetite and pyrite can also help if you're indecisive to make a more confident and clear decision. These two crystals will give you a firm base from which to explore and experience an emotional body. As a result, an increased level of self-knowledge will be obtained.
One more thing, the combination will help you in incorporating the energy of healing sessions as completely as possible. They will draw a high-frequency to the earth plane for an exhibition of your wants.
Opalite and Pyrite Combination Benefits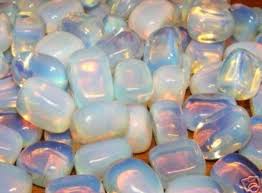 Pyrite is a crystal that's a beast for personal manifestations. If you are on the verge of giving up on your dreams, pairing opalite and pyrite will encourage to push through your dreams.
Opalite, in case you didn't know, is the stone of personal endowment. It will also help you in seeing your worth as well as value, and most importantly how you can use your talents to your best capability.
Pyrite, on the other hand, will promote leadership and get you noticed. When combined, these two crystals can help you in manifesting the desire of your heart, whether that's in career, business, home, health, or love life.
When you are working and focusing on your dreams, having this one of the best crystal combinations for pyrite can be a great help. Also, if you are trying to land book deals, lose weight, or adopt a child, this combination will surely make you sparkle.
Quartz and Pyrite Combination Benefits
Quartz and pyrite are utilized in order to maintain a positive condition. These crystals can offer you confidence and courage. What's more, they will save you from being gloomy and help you maintain motivation.
This combination will also protect you from negative energies from the surroundings. They are known as the talisman for people who want to prevent malice.
Quartz and pyrite are also crystals that can make a condition where dreams can be achieved with ease. They will access the subconscious and pull out the real desires from you. What's more, they will attract a means for success and opportunities. These crystals will improve your capability and support the technology purchase needed for accomplishing your goals.
The 3 Best Crystals For Healing Each Of Your Chakras
Get A Free Downloadable Checklist of The 3 Best Crystals For Healing Each Of Your Chakras.
Give Me My Free List
Final Thoughts
These are only a few of the many crystal combinations for pyrite. But make sure not to combine it with February crystals as they may bring serenity to a stressful situation and order to chaos.
Related Reading
Felicia Eisnnicher
I am the Lead Author and Editor at Gemstagram. I am responsible for creating and editing content about the power of gems and crystals. I also teach about Self-knowing, self-understanding and personal empowerment through numerology. My mission is to help people understand the power of gems and crystals, and how they can use that power to improve their lives. I believe that by understanding ourselves better, we can become more empowered individuals who are able to create our own destiny.
Visit my profile page for more information about me: Felicia Eisnnicher Author Profile
The 3 Best Crystals For Healing Each Of Your Chakras
Get A Free Downloadable Checklist of The 3 Best Crystals For Healing Each Of Your Chakras.
Give Me My Free List