There are a few crystals for healing fertility problems, for instance, the procreative capacity of men and the ability of women to conceive. The more certain you can be about the cause of reduced fertility, the more effectively and purposefully these crystals can be applied.
However, it is important that the cause should always be clarified by a doctor or a specialist wherever practical. Possible causes for female fertility problems are the functional disturbances in the ovaries, blocked fallopian tubes, hormonal disturbances, or a disease of the uterus.
Meanwhile, problems with male fertility can be caused by trouble with sperm production, impotence, difficulties with the sperm-conducting channels such as inflammation of the epididymis, testicles, urethra, and prostate.
In most cases, all of the above causes can be eliminated, and yet fertility can still appear impaired. In such cases, it may be helpful to look for psychological and emotional causes.
The unconscious desire not to have kids can usually have the same obstructing effects as a strong but contrary desire for kids. This combined with the high pressure to perform the relevant gender roles can cause fertility problems. Also, personal problems within a partnership or sexuality may also be a hindrance to reproduction.
To solve fertility problems, you can try healing crystals for support. Here are some of the best crystals for fertility problems.
Crystals For Healing Fertility Problems
For Men
Ocean Jasper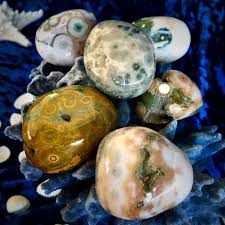 This powerful crystal with unique circular patterns that looks like the head of sperms improves the procreative capacity of men. It either leads to increased sperm production or the improved viability of the sperms.
The precise background to these processes has still not been clarified, however, the speedy fulfillment of the long-cherished wish to have kids has been confirmed many times over. Although this is not surprising since fertility is one of the emotional qualities of this life-supporting and life-affirming crystal.
Ocean jasper can be worn as a necklace or pendant with direct body contact, preferably on the abdomen. Alternatively, you can take 3 – 5 drops of ocean jasper essence 3 times a day.
Thulite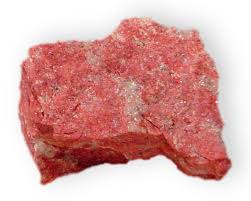 With colors ranging from dark red to pink, Thulite is one of the best crystals for healing fertility problems. This powerful crystal particularly helps with infertility and impotence that have no clear cause. It boosts sensuality, lust, and interest in sexuality. For physical healing, Thulite can improve the regeneration of the genitals after an inflammation.
You can wear thulite as a necklace or pendant. Or men can carry it with them on their pockets or wallets. Doing so will allow you to take advantage of its powerful vibrational energies. Alternatively, you can take small sips of 50 – 200ml thulite water throughout the day.
Zoisite
Available in colors of blue to violet, green, and even reddish to pink hues, zoisite is a beautiful transparent to translucent crystal.
In terms of healing fertility problems, Zoisite is far more effective than the previous crystals. This powerful crystal can both stimulate the formation of sperm cells as well as regenerating genitals after inflammation. Not only that, but this crystal can also help with all causes of impaired fertility.
You can wear this crystal as a pendant or a necklace. Also, you can keep it near your bedside as you sleep or when making love to benefit from its vibrational energies.
For Women
Chrysoprase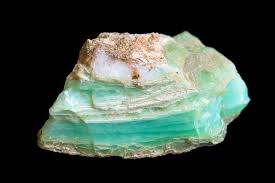 This lovely crystal can help with impaired fertility which is not a result of any organic damage that might have been caused by previous medications, illnesses, or the use of hormonal contraceptive aids.
Emotionally, chrysoprase also helps clarify the situation within a partnership, encouraging an honest discussion, and opening up both partners emotionally to help each other with their wishes for a child. This is particularly useful when conflicts between the partner directly relate to the desire for having kids.
Wear chrysoprase as a pendant or necklace with direct body contact for long periods. Alternatively, you can take 3 – 5 drops of chrysoprase gem essence for 3 times a day.
Moonstone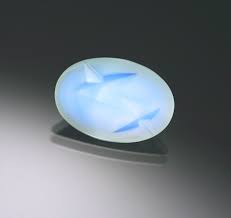 Moonstone is the premier stone of eroticism and love. It stimulates the carnal desires and kundalini energy and is the ultimate fertility crystals.
With its gentle feminine energy, the moonstone helps with infertility caused by hormonal disturbances and the unidentified emotional tensions between partners. If you wear moonstone for longer periods and the curtains in the bedroom are not drawn at night, the hormonal system can readjust to the Moon's cycle so that there's a possibility of conceiving at the full moon.
You can wear a moonstone necklace during lovemaking. Also, you can make a grid of 13 moonstone crystals with a circle of the 12 months around the bedroom and 1 centered under the bed.
Rose Quartz
Dubbed as the Stone of Unconditional Love, the rose quartz carries a soft feminine energy of tenderness, nourishment, compassion, and love.
Its pink hue and gentle energies help with the organically used infertility. This soothing stone helps improve circulation in the genitals while also assisting in their regeneration after a disease. Thus, it helps overcome numerous disturbances.
In addition, it is a powerful aphrodisiac that stimulates your sensual imagination. Psychologically and emotionally, rose quartz furthers romance and warmth between partners.  You can wear rose quartz as a pendant or necklace with direct body contact to benefit from its healing energies.
The 3 Best Crystals For Healing Each Of Your Chakras
Get A Free Downloadable Checklist of The 3 Best Crystals For Healing Each Of Your Chakras.
Give Me My Free List
Final Thoughts
And there you have it!
Healing crystals can be a wonderful help with any impaired fertility which arise from both emotional and organic causes. However, take note that these crystals are not a substitute for open dialogue or a healing heart to heart interchange between the affected partners, but instead loving support to provide harmony and achieve goals of reproducing.
Felicia Eisnnicher
I am the Lead Author and Editor at Gemstagram. I am responsible for creating and editing content about the power of gems and crystals. I also teach about Self-knowing, self-understanding and personal empowerment through numerology. My mission is to help people understand the power of gems and crystals, and how they can use that power to improve their lives. I believe that by understanding ourselves better, we can become more empowered individuals who are able to create our own destiny.
Visit my profile page for more information about me: Felicia Eisnnicher Author Profile
The 3 Best Crystals For Healing Each Of Your Chakras
Get A Free Downloadable Checklist of The 3 Best Crystals For Healing Each Of Your Chakras.
Give Me My Free List