Have you ever wondered what are the best crystal combinations for rose quartz? If so, today is your lucky because you've come to the right place.
Also known as the "Love Stone", Rose Quartz is a variety of quartz that possess natural beauty. In fact, this makes it a famous talisman and a favorite among crystal collectors. Rose quartz, on the other hand, is very popular for its healing energies. It also has strong energies that can improve love in any situation virtually. Rose quartz gives off powerful vibrations of love, emotional health, happiness, as well as warmth. One more thing, this crystal has an energy that is related to your heart chakra.
Rose quartz is called the stone of love for nothing. If you wish to love energy to aid you as well as the people surrounding you, look no further than rose quartz.
However, if you want to strengthen the power of your rose quartz make sure to pair it with other crystals. But what are the best crystal combinations for rose quartz? Based on our research, the best crystals that you can combine are amethyst, chrysocolla, ammolite, carnelian, and citrine. These crystals have the same purposes, most especially in romance. 
The 5 Best Crystal Combinations for Rose Quartz and Their Benefits
Amethyst and Rose Quartz Combination Benefits
Amethyst and rose quarts really work best especially when combined together. These two crystals that look good to the eyes speak out beauty as well as true love.
Amethyst, on the other hand, will help in alleviating depression and stress and is associated with your crown chakra. While the rose quartz helps in dealing with self -love and self-knowing.
When combined together, amethyst and rose quartz will bring clarifications and most importantly, answers to any relationship problems. One more thing, amethyst can be used to recharge rose quart before a ritual.
Amethyst is not as expensive as you think. It is, in fact, a cheap crystal that looks amazing when worn or utilized as home décor. This one of the best crystal combinations will be a great token to show your devotion and love.
Nevertheless, if you don't believe that these two crystals work together, combine the two in just a short span of time until you see how you'll react to the energies they give off.
Chrysocolla and Rose Quartz Combination Benefits
Chrysocolla is known as the stone of communication. With that in mind, we can safely assume that this crystal will empower teaching and expression.
When paired with rose quartz, the two crystals can help in easing issues in a relationship most especially in marriage.
Problems related to love can be cured by simply having inspiring and decent communication between loved ones, friends, and partners.
Chrysocolla will balance the synergy of the heart chakra to the outside realm. And when combined with rose quartz, they will regulate the energies from the universe to the inner-self.
Ammolite and Rose Quartz Combination Benefits
Another great combination is ammolite and rose quartz. Ammolite is considered the stone of perfection. As a matter of fact, the prism of hues that the ammolite embodies perfectly matches the delicate shade of the rose quartz. In addition, the ammolite works with the root chakra directly.
Rose quartz, on the other hand, works with the heart chakra directly and then the activation of root chakra will help to treat imbalances in the body. Together, the power of ammolite and rose quartz may ignite extraordinary outcomes.
Citrine and Rose Quartz Combination Benefits
If you want to obtain the amount of prevailing power in your life, we highly recommend that you pair rose quartz and citrine. Citrine will raise you to the highest vibrations that will follow you whenever and wherever you go. What's more, the pale golden color of citrine is symbolic of the sun and offers happiness and warmth.
Rose quartz, on the other hand, will surround you with unconditional love. And you can spread this love to people surrounding you and who come into contact with you. When you combine these crystals, you ray brighter than the sun. Most importantly, you will be able to love with the purest intents.
Nevertheless, if you adventurous and seeking a new experience in both life and love, then you'll benefit from the pairing of citrine with rose quartz.
Carnelian and Rose Quartz Combination Benefits
If you want to promote connection and fertility, carnelian and rose quartz are the perfect pairings. Sometimes, when attempting to have a baby, sex maa loses its romance. In fact, this makes it feel like work or a job.
Carnelian and rose quartz will reconnect a partner, promote a fertile environment, and heal out of balance energies.
Rose quartz is responsible for healing spiritual and emotional wounds and this is crucial to how these two crystals work together. Whereas, carnelian will in regulating the cycle of a woman promoting fertility.
Final Thoughts
If you are currently dealing with any relationship problem or want to enhance love, warmth, and happiness, consider the above-mentioned crystal combinations for rose quartz.
Felicia Eisnnicher
I am the Lead Author and Editor at Gemstagram. I am responsible for creating and editing content about the power of gems and crystals. I also teach about Self-knowing, self-understanding and personal empowerment through numerology. My mission is to help people understand the power of gems and crystals, and how they can use that power to improve their lives. I believe that by understanding ourselves better, we can become more empowered individuals who are able to create our own destiny.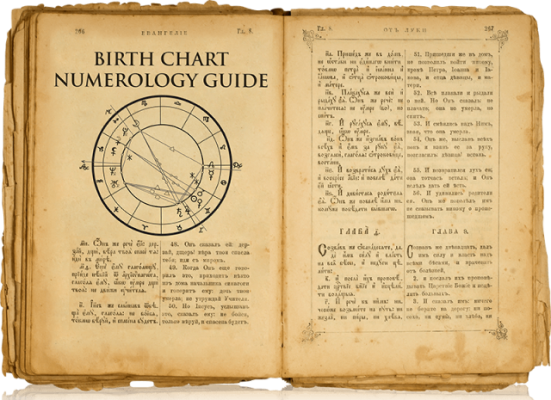 Free Birth Chart Numerology Reading
Discover your Pinnacle Self. Tap into the full potential of who you are and do great things! Are you living in alignment with what makes YOU unique?
Start Your Free Reading