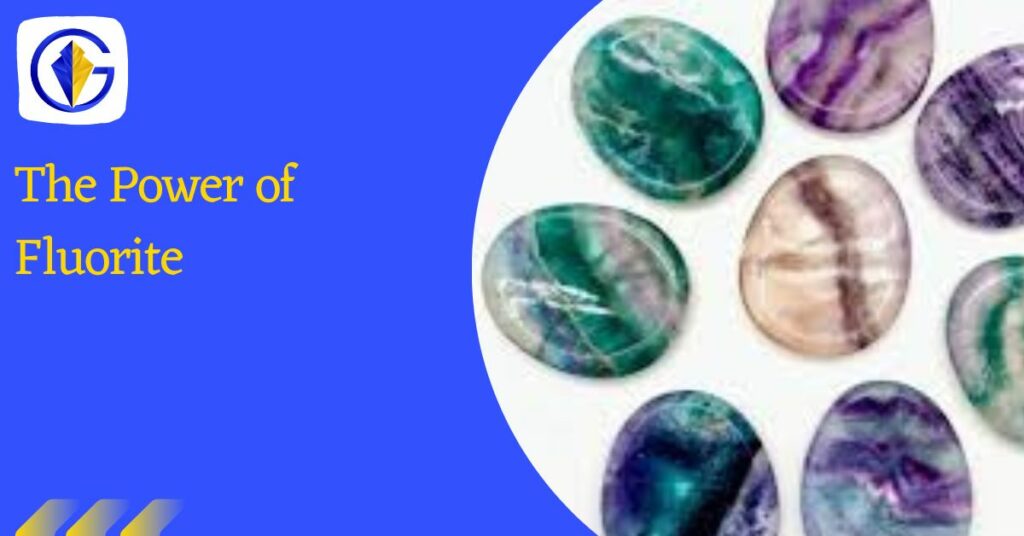 All throughout history, Fluorite has been one of the most valued crystals. Fluorite is known for its power of strength. In fact, the power of fluorite can help you in many ways.
This crystal can help in increasing your sense of confidence and when it comes to life, it will strengthen your know-how. Furthermore, it strengthens your consciousness and guides against psychic attacks. Fluorite, particularly the purple one can strengthen mystical insight and psychic awareness.
Read on to learn more about the amazing powers of Fluorite.
Table of Contents
The Power of Fluorite: Strength
Chakra Correspondence
Fluorite can stimulate the third eye chakra thus it can boost psychic communication as well as enhance spiritual balance. When utilized with your throat chakra, blue fluorite helps in proper communication of intuitive insights.
Moreover, the green variety of this crystal is also associated with your heart chakra and higher heart chakra. Lastly, the clear fluorite will help in aligning and cleansing all the chakras.
Physiological Correspondence
Fluorite is a stone that can greatly benefit you when it comes to physiological aspects. The stone can be used in strengthening the teeth and bones. What's more, it is beneficial for the absorption of nutrients, nervous system, respiratory system, mucus membrane, DNA, lungs, and the skin.
Vibration
Fluorite holds an earthy vibration. But the level varies depending on the type. For instance, the green fluorite and blue fluorite have level 2 vibrations. The yellow fluorite comes with level 9 vibration, whereas the purple is the strongest.
The 3 Best Crystals For Healing Each Of Your Chakras
Get A Free Downloadable Checklist of The 3 Best Crystals For Healing Each Of Your Chakras.
Give Me My Free List
Legendary Power of Fluorite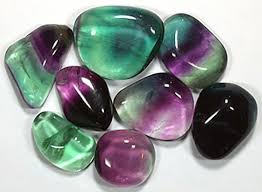 We all know that fluorite is what make the bones and teeth strong. Even though the crystal was mined during the ancient times, there is only a little information about the legendary properties of Fluorite. It is because of issues determining which crystals ancient lapidaries referred to when they are talking about soft banded green, rainbow-hued, and among others. What's more, cups created using Blue John, a type of fluorite dating from the times of ancient Roman have been discovered.
Also known as the fluor spa, the stone was mentioned in medieval lapidaries from time to time, however, it seems to have been mainly overlooked as a magical gemstone.
G.F Kunz, a gemologist describes an early 18th-century scientific experiment performed in Germany in order to show the effects of Fluorite on sensitive people. The mental chosen was Friederike Hauffe, called the "secrets of Prevost". From the first few gems, she felt nothing. However, on coming into contact with the crystal Friederike experienced deep muscle relaxation.
At the moment, this stone is utilized to heal muscle spasm and mobilize the joints. What's more, it said to improve trance conditions and hasten spiritual awakening.
Fluorite, a protective stone, will help you in recognizing when a detrimental external influence is at work and get rid of negative energies. In order to absorb electromagnetic smog, place a fluorite on your computer.
When the energy becomes disorganized the crystal will quickly bring your physical and subtle bodies back into order. Fluorite even facilitates the processing of information.
Healing Power of Fluorite
Known as an anti-inflammatory agent, natural antiviral, and immune stimulator, fluorite will restore order to your body, most especially the bones and the lungs.
Crystal workers, on the other hand, use fluorite to relieve joint pain and muscle pain. It will also reduce inflammation and swelling associated with arthritis as well as allied conditions.
Put a fluorite over your thymus to counteracts the flu and cold. Place it underneath your pillow to heal sleep paralysis and night terrors. In addition to that, fluorite will prevent unnecessary out of body strips.
On the other hand, blue fluorite will balance energy energizing and sedating as needed and focuses on the activity of the brain.
Green fluorite, as an effective auric cleanser will dispel excess energy and at the same time clear emotional trauma. Whereas the yellow fluorite will detoxify the emotions as well as the body.
Transformational Power of Fluorite
One of the best characteristics of fluorite is that it will help a disorganized person to think straight and get his/her life back on track.
However, if you're under an illusion, the stone will dissolve it. So that you will be able to make decisions that are objective.
How to Harness the Powers of Fluorite
Do you need more stability in your emotions, body, life, or mind? If yes, then you should harness its powers by carrying a piece of fluorite all the time to offer you inner strength.
Conclusion
If you need more strength to perform all the things that you need to do and to ensure that you are healthy at all times, then Fluorite can surely help you.
This crystal possesses a beautiful and bright hues that radiate calming and healing energies that are certain to offer you a more positive and peaceful outlook.
Fluorite, on the other hand, will assist you in creating a sense of things when you are feeling conscious. Furthermore, it will get rid of any trace of mental fog that will keep you from making an order or accomplishing harmony in your life.
Thank you for reading, hopefully, you have learned a lot from this article.
Related Reading
Felicia Eisnnicher
I am the Lead Author and Editor at Gemstagram. I am responsible for creating and editing content about the power of gems and crystals. I also teach about Self-knowing, self-understanding and personal empowerment through numerology. My mission is to help people understand the power of gems and crystals, and how they can use that power to improve their lives. I believe that by understanding ourselves better, we can become more empowered individuals who are able to create our own destiny.
Visit my profile page for more information about me: Felicia Eisnnicher Author Profile
The 3 Best Crystals For Healing Each Of Your Chakras
Get A Free Downloadable Checklist of The 3 Best Crystals For Healing Each Of Your Chakras.
Give Me My Free List