Lapis lazuli is a great protection crystal. It will protect you from physical as well as psychic attacks in your professional and personal life. This crystal will even empower your thoughts and promotes critical thinking. It is also ideal for people who are executives by profession, psychologists, writers, and journalists. But did you know that you will be able to enhance its energies by trying the best crystal combinations for lapis lazuli? Well, it is true. Are you wondering what are the best crystals that you can combine with lapis lazuli? If yes, then keep on reading.
Table of Contents
The Best Crystal Combinations for Lapis Lazuli and Their Benefits
Lapis Lazuli and Opal Combination Benefits
Opal is a wonderful crystal that can help you in manifesting your desires through hard work, positive affirmations, as well as dedication. Opal, on the other hand, is believed to strengthen your survival instinct and bringing success to both business and financial situations.
When you pair lapis lazuli with opal, this combination will bring in abundance, luck, and prosperity. Why? It is because lapis lazuli is a powerful crystal that will activate your intellectual capability and higher mind. It is also the crystal that will help in stimulating your desires for understanding, knowledge, and offers help for the learning process. What's more, it will help you in improving your memory.
For workplace, fame or other public performance, combing lapis lazuli with the great opal may help in attracting success, promotion as well as long lasting acknowledgment in your field.
Lapis Lazuli and Turquoise Combination Benefits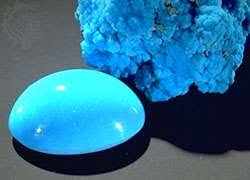 Combining lapis lazuli and turquoise will help in stimulating the blocked throat chakra. It will also stimulate a clear communication of thought.
This one of the best crystal combinations for lapis lazuli can offer more benefits. Lapis lazuli and turquoise are said to relieve problems in the throat such as suppressed anger and frustrations.
On the other hand, when paired with turquoise, these two crystals will help in providing forgiveness, self-acceptance, relieving accumulated stress, restoring vitality, improving your mood, and balancing the emotion. As a result, you will be able to express and speak your thought more clearly.
Since the lapis lazuli is working on stimulating creativity, good judgment, and enhancing your speaking skills, the turquoise crystal along with its subtle energy may boost these capabilities. This will allow you to amplify your connection between the spiritual and physical realm.  
And since the lapis lazuli and turquoise may help in the expression of thoughts and better communication, the crystals will help you in expressing your real feelings to your partner or friends. They will also clear misunderstandings and create long-lasting and at the same time stronger relationships.
Lapis Lazuli and Emerald Combination Benefits
Lapis Lazuli is also known as the stone of connection. The vivid blue stone has been utilized for hundreds of years. Much like the emerald, lapis lazuli is a good crystal to have if you want to experience love.
However, it is worth mentioning that you can utilize both lapis lazuli and emerald to enhance your current relationship.
Emerald, on the other hand, will help in stimulating the heart chakra. This will let you give and take unconditional love encouraging forgiveness and compassion, balancing energies, as well as accepting responsibilities. Whereas the lapis lazuli will improve your throat chakra, thus, helping in strengthening and improving your relationship through clear and positive communication.
As the emerald stone will heal and open the heart chakra for emotion, the lapis lazuli, on the other hand, will work for the throat chakra for more effective communication between your partner, letting them work on various issues, bringing loyalty and positivity, and clearing misunderstandings.
Lapis Lazuli and Onyx Combination Benefits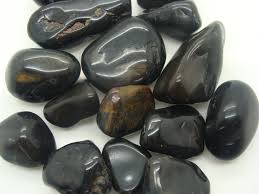 When it comes to relationship and love, lapis lazuli and onyx can greatly help you. This crystal combination will bring the energy of emotional healing, wisdom, and love to the person who wears the two crystals.
The beautiful, as well as soothing energies of these two crystals, are full of energies of friendship, love, and affection. They will also believe to improve sensuality. They will also aid you to strike a healthy balance that'll make you as well as your partner feel depleted and deprived.
Lapis lazuli, as well as onyx, will offer order as well as structure so that you will not feel confused and lost.
They will aid you to stay organized and offer you a clear handle on things with regard to your relationship.
Onyx in case you didn't know will help in promoting a relationship and keeping away temptations, disagreements, and disturbances. Also, this crystal will protect relationships and strengthen the commitment to one another.
The 3 Best Crystals For Healing Each Of Your Chakras
Get A Free Downloadable Checklist of The 3 Best Crystals For Healing Each Of Your Chakras.
Give Me My Free List
Final Thoughts
There you have it the four crystal combinations for lapis lazuli that you should give a try. Lapis lazuli does not only look beautiful, but it is ripe with healing energies. The stone can help you in achieving deeper serenity as well as calm while finding inner balance.
If you have the crystals mentioned above in your collection make sure to consider any of the above-mentioned combinations.
Related Reading
Felicia Eisnnicher
I am the Lead Author and Editor at Gemstagram. I am responsible for creating and editing content about the power of gems and crystals. I also teach about Self-knowing, self-understanding and personal empowerment through numerology. My mission is to help people understand the power of gems and crystals, and how they can use that power to improve their lives. I believe that by understanding ourselves better, we can become more empowered individuals who are able to create our own destiny.
Visit my profile page for more information about me: Felicia Eisnnicher Author Profile
The 3 Best Crystals For Healing Each Of Your Chakras
Get A Free Downloadable Checklist of The 3 Best Crystals For Healing Each Of Your Chakras.
Give Me My Free List